Panasonic to revive Technics brand name, invests in high end audio!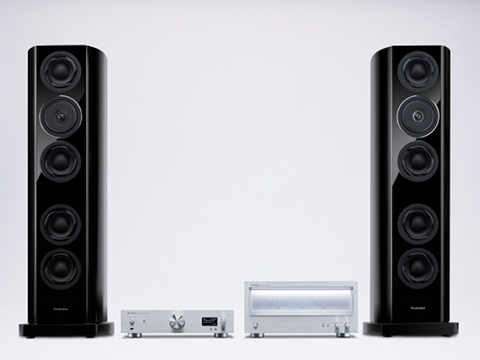 Source: Press Release, Last Accessed: 2014/09/03
Panasonic announced that it will launch its audio products under the Technics brand name again, reviving its brand long synonymous with high-quality Hi-F. New Technics-branded Hi-Fi audio systems will be released first in the European market in December 2014 and later in other parts of the world.
The Technics brand was used for Panasonic's Hi-Fi audio systems that were marketed around the world from 1965 to 2010. The brand name was coined from the word "technology" that faithfully reproduces original sounds, and symbolized Panasonic's commitment to the creation of high-quality audio.
The Technics brand debuted in 1965 with the launch of the Technics 1, a closed-type two-way two-unit speaker system. In 1970, Panasonic, then known as Matsushita Electric Industrial, released the Technics SP-10, the world's first direct-drive turntable, and followed that up with a wide array of high-quality audio products, including control amplifiers, power amplifiers and CD players.
As the company was renamed Panasonic in 2008, audio products were united under the Panasonic brand. The Quartz Synthesizer direct-drive turntable SL-1200MK6, released in 2008, was the last audio product under the Technics brand and its production was ceased in 2010.
As its 50th anniversary comes up in 2015, the Technics brand is about to be reborn, through many years of evolution, as the quintessential mix of Panasonic's traditional sound technology and advanced digital technology.
The announcement was made by Michiko Ogawa, director of the Technics project, a former Technics audio engineer herself and a popular, well known jazz pianist in Japan. Ogawa, explained that the new products are based on a concept called the "Technics Definitive Sound" which builds upon decades of development in audio technology and know-how.
The concept is comprised of three major technical elements: "Accurate Digital Technology", which ensures signal transmission with precise phase and gain characteristics, and ideal power conversion, "Noiseless Signal Technology'" which thoroughly reduces noise to realize equipment ideal for digital audio and "Emotive Acoustic Technology" which realizes a clear sound image and spacious soundstage with an ultra-wide bandwidth and high dynamic range. Furthermore, according to Ogawa, the most important mission of the new Technics is to deliver emotionally-engaging musical experiences which are unique to each of us.
The two new audio systems Technics will initially launch are the R1 reference-class system, and the premium-class C700 system. Reference Class R1 Series consists of three components, the SE-R1 stereo power amplifier, the SU-R1 network audio player and the SB-R1 floor-standing loudspeaker. The Premium Class C700 Series consists of four components, the stereo integrated amplifier SU-C700, the network audio player ST-C700, the CD player SL-C700 and the SB-C700 loudspeaker system.
For more information: http://www.technics.com/
---