Master & Dynamic launched MW50 wireless on-ear headphones.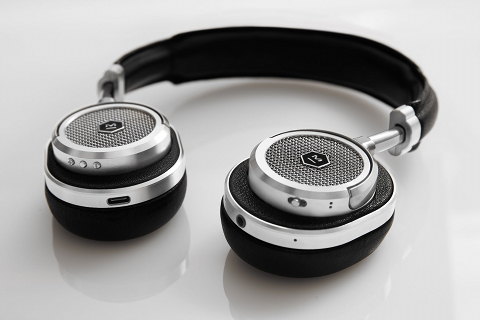 Source: Press Release, Last Accessed: 2016/11/04
Built to last, MW50 use the finest materials such as premium leathers, stainless steel and aluminum, and feature Master & Dynamic's signature lambskin-covered memory foam ear pads. The new model is already available in silver metal/black leather and silver metal/brown leather.
Custom 40mm beryllium drivers produce Master & Dynamic's signature rich, warm sound profile, while a patent-pending milled aluminum external antenna allows for a range of connectivity which is three-times the industry standard, allowing users up to 100 feet away from a mobile phone or other connected device to use the MW50 without a cable, the company says. The battery is quickly charged via a USB-C port, and lasts 16-hours, the length of a flight from New York City to Hong Kong. The battery also can be bypassed by connecting directly to an audio device via the included heavy-duty woven cable.
The product is 30% smaller and lighter than the MW60 wireless over-ear headphones without inhibiting any of their renowned wireless transmission, connectivity or sound. Much like the MW60 over-ears, MW50 on-ears utilize the same discrete, tactile buttons to control volume and pause, play or repeat a song.
The MW50 could be the perfect everyday sound tool for the modern traveler, accommodating the same multi-point connection for a smooth transition from phone to computer as the MW60 in a smaller, lighter form. Like the MW60, the MW50 headphones also employ a microphone array, which is built into the antenna for increased noise rejection and crystal clear calling.
Master & Dynamic's MW50 are available now in silver/black and silver/brown colorways for $449.
For more information: http://www.masterdynamic.com/
---