AudioControl Adds DTS:X and DTS Neural Surround capability to their home theater receivers and flagship Preamp/Processor.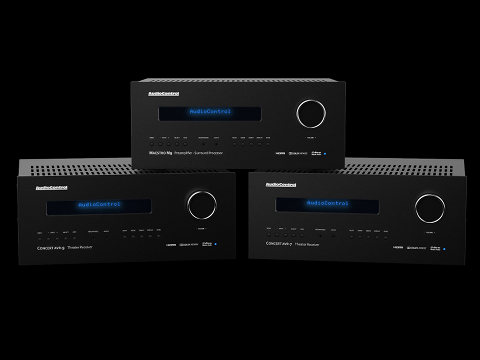 Source: Press Release, Last Accessed: 2016/12/12
AudioControl has announced the availability of DTS:X and DTS Neural Surround for their Concert AVR-7 and AVR-9 home theater receivers as well as their Maestro M9 theater processor. These surround formats are available now and can be added to models already in the field via firmware update, offering multi-dimensional immersive surround sound and enhancing the performance in class-leading home theater lineups.
DTS:X is an immersive surround format that delivers an exceptionally lifelike sense of dimensionality and accomplishes this without dictating any specific speaker layout. DTS:X enables integrators to deliver a visceral cinematic experience to their clients using loudspeaker locations that suit the listening room decor. AudioControl's advanced auto-calibration and object-based surround processor will determine proper levels and placement for dialogue and sound effects, and integrators can bring added value by fine-tuning critical parameters for the finest entertainment experience possible. DTS Neural Surround up-converts conventional stereo sources such as streaming content, TV broadcasts gaming soundtracks and others into captivating 5.1 or 7.1 surround as well as a 7.1.4 immersive format.
AudioControl has made both DTS formats available via the mode selection menu on their home theater receivers and flagship M9 processor—all of which are also now available in a recently unveiled sleek Expresso Black brushed aluminum finish.
For more information: http://www.audiocontrol.com/
---