Exposure introduced the new XM series, putting the "integrated" back into amps, while compacting their size.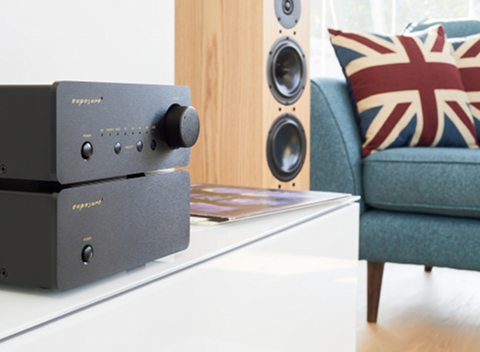 Source: Press Release, Last Accessed: 2017/01/25
Exposure Electronics launched their new "XM" series of Hi-Fi components and, responding directly to the unstoppable resurgence of vinyl amid a digital age, they offer a smart solution for those who seek great performance across multiple media but don't want the size or cost of their system to spiral out of control. Kicking off the series, the XM5 integrated amplifier includes both a phono stage and a DAC – yet in an astonishingly compact half-width size. The new amp is designed for both analogue and digital replay and for both audio and multimedia enjoyment, the company says.
The XM series is the first of Exposure's ranges to cleverly pack a full complement of high quality features into a narrow half-width design. "Not every music lover or audio enthusiast wants, or has the space or budget for, a massive Hi-Fi system with multiple bulky components," says Tony Brady, Exposure's chief designer. "But at the same time, quality of sound is once again becoming important to an increasing number of people. Many music lovers want to enjoy better performance but they still want convenience and value for money."
The XM5 features a linear power supply with a large 200VA custom-made toroidal power transformer. Only high quality resistors and capacitors are used in the signal path, while Toshiba bipolar output transistors are carefully chosen for their superior dynamic performance.
For the audiophile who wants that little bit more, Exposure's new XM3 phono stage adds a further level of performance along with greater flexibility. Its rear panel offers separate MM and MC inputs as well as adjustable loading and gain switches. And, like the XM5, it also sports a convenient half-width size.
For more information: http://www.exposurehifi.com/
---