Mytek introduced the Clef Mobile Hi-Res Audio DAC/Headphone Amplifier.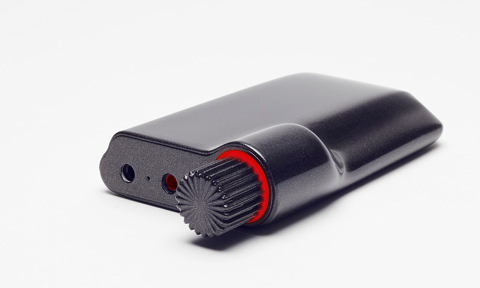 Source: Press Release, Last Accessed: 2017/01/08
After Brooklyn and Manhattan II DACs, Mytek -during the CES- introduced the Clef, a highly portable unit, offering up to 24 bit/192k and DSD128 playback, driver-less USB Class 2, MQA capability, AptX Bluetooth and ACC for iPhone 7's.
According to the press release, Clef is a powerful high fidelity headphone amplifier, including a Hi-Res Sabre 9018 DAC chip-set, easily driving quality headphones at twice the volume of typical smartphones. Tentatively priced at $299 MSRP, and expected to ship in Q2, 2017, the Mytek Clef is designed to drive most demanding high quality headphones and in-ear monitors, providing portable hi-res music playback anywhere. It can also be coupled wirelessly with any smartphone, tablet or computer via Bluetooth AptX — or AAC for iPhone 7's.
Uniquely, it is the world's second portable device, after Meridian's Explorer2, to offer high resolution MQA music playback when connected to a computer via mini-USB.
The Mytek Clef also allows for taking the phone calls while listening to music through non-microphone headphones and has a host of additional hi-res DSP audio features.
Dimensions are 4x 2.5x0.5 (inches, LxWxH) and battery life is approximately 8 hours.
For more information: https://mytekdigital.com/
---