Pro-Ject Audio unveiled the Essential III turntable, introduces some serious refinements over the "II".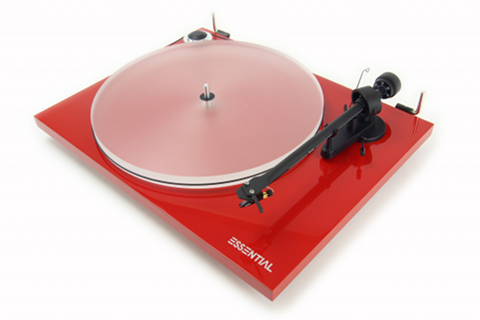 Source: Press Release, Last Accessed: 2017/01/04
Pro-Ject introduced their newest creation, the evolution of an audiophile milestone, the Essential III, an improved version of the Essential II which includes, among other refinements, a better cartridge, a new motor control circuit, and a new main platter bearing.
According to the press release, Essential II already was highly equipped and delivering audiophile quality sound in relation to its price, but though it was very well received, Pro-Ject came to the decision to start working on its evolution, enhance the offering and give the listener an even better sound experience at an affordable price level.
The first and probably one of the most important changes, was to use a better cartridge, Ortofon's OM10. Though Essential II's OM5 still is one of the budget kings around, OM10 simply offers a more refined and dynamic sound, the company says. Also, the new, precision diamond cut, aluminum motor pulley not only uses a more sophisticated material it also offers better and more precise transmission. A completely new designed DC powered motor control is used, to improve the speed stability with minimized speed drift.
Another big step up from Essential II is the new main platter bearing with lowered tolerances and reduced rumble and wow & flutter. Essential III also comes with a higher grade platter and chassis made of MDF, the heavier material optimized its sensitivity for resonances, making it less prone to distortion. Additionally, there is a new mat, from felt, with increased stiffness, that comes close to the sound quality of cork.
Finally, Essential III will benefit from the better quality of the supplied phono cable, an enhancement, that has already been included in other turntables. Pro-Ject has switched to their own sophisticated Connect it E cable, claiming that it offers far better sound than its price may suggest.
Essential III is already available in red, black and white high gloss finish, for €325,- (SRP, including the Ortofon OM10).
For more information: http://www.project-audio.com/