TARA Labs introduced the Muse Series audio cables.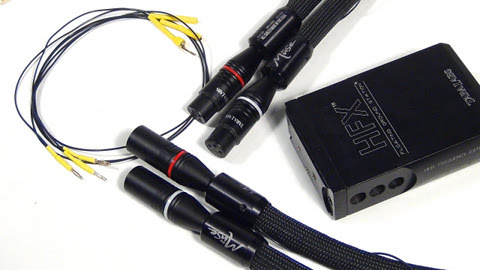 Source: Press Release, Last Accessed: 2017/02/23
TARA Labs recently introduced a brand new high-end audio cables series called The Muse, one of the most impressive attributes of which is a retail price point that is far below what compatible competitors high-end audio cables cost.
According to the press release, "TARA design team has worked over a year to come up with a cable series that is specifically designed for audiophiles who crave musicality in their audio system's sound performance. The Muse has all those characteristics that make TARA labs the very best choice for high-end audio cable performance; Neutrality, expansive sound stage, superb high-frequency extension, as well as being exquisitely revealing of low level ambient and spatial information. But one characteristic shines above all else with the Muse; Musicality".
The construction of the Muse begins with the precise measuring, machining, and cutting of TARA Labs proprietary materials, beginning with 99.999999% pure rectangular solid core copper conductors that are super-annealed, oxygen–free, mono-crystal, and frequency-tuned, Tara Labs says. The conductors are then hand-polished and coated in a proprietary liquid dielectric to prevent oxidation before inserting into PTFE Teflon lumen air tubes. Senior technicians then assemble these materials into an audio cable that is capable "of bringing recorded music as close to live as you can get". TARA Labs HFX floating ground station system is also included with all Muse interconnects.
The new series will include only interconnect cable for starters, available both with RCA and XLR termination.
For more information: http://www.taralabs.com/
---