Totem Acoustic launches the Sky Bookshelf Monitor.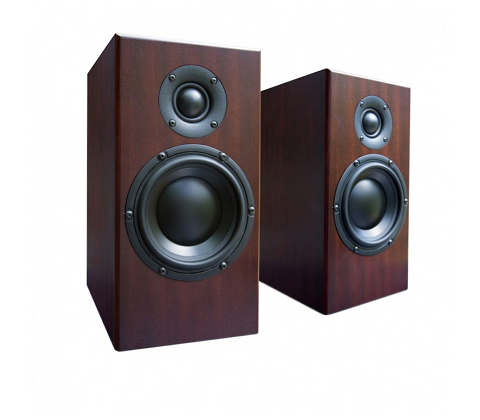 Source: Press Release, Last Accessed: 2017/01/20
Totem Acoustic, soon to be celebrating its 30th year of loudspeaker design and manufacturing, has officially launched the Sky bookshelf monitor worldwide. Purposefully designed to capture the broadest audience yet, the new Sky marries the signature Totem characteristics of enormous imaging, phase coherence, and remarkable bass response, with amplifier friendly compatibility and prodigious power handling, the company says.
According to the press release, the Sky features a 5-inch woofer equipped with an oversized, 3-inch, voice coil wound with flat wire to avoid air gaps that permits an extremely long throw and an astounding power handling rating of 500W. The tweeter is a unique, wide dispersion 1.3-inch soft dome powered by a powerful neodymium magnet that goes all the way up to 29.5kHz. The tweeter features a 1st order crossover composed of a very precious few, high end components.
Totem states that an application of borosilicate to the interior of the speaker enclosure eliminates the standing waves that resonate, affect the cone movement, and cause anomalies at certain frequencies. Borosilicate will not deteriorate the way other materials used for the same purpose, such as fiberglass, cotton filler, and other fibrous materials, inevitably will. It is an expensive option but ensures, again, consistent, superior performance for the life of the speaker.
" Sky was aptly named for the wide-open nature of its sound," says Lucy Lentini, Vice President of Sales and Marketing. "Based on preliminary feedback from our valued dealers and worldwide distributors it also suitably expresses both the height of our expectations of it and its limitless potential. And from a new product perspective, while it offers a variety of innovative, unique characteristics it's also very true to our heritage and like all Totem speakers, the Sky's auditory abilities defy visual expectations."
The Sky can be placed close or away from a rear wall, free standing or in a bookshelf and even positioned as close together as two feet and still maintain perfect imaging and an enormous soundstage, Totem says. The loudspeaker can be connected either through standard or bi-wire cables and its nominal impedance is 8 Ohm, for use with a greater variety of amplifiers. Magnetic grills are included for easy removal, longevity, and as a cosmetic option.
The new loudspeaker is available in quarter cut hand selected black ash and mahogany veneers or multi coat satin white finish allowing easy integration to any decor.
For more information: https://totemacoustic.com/
---