YG Acoustics to offer a series of racks.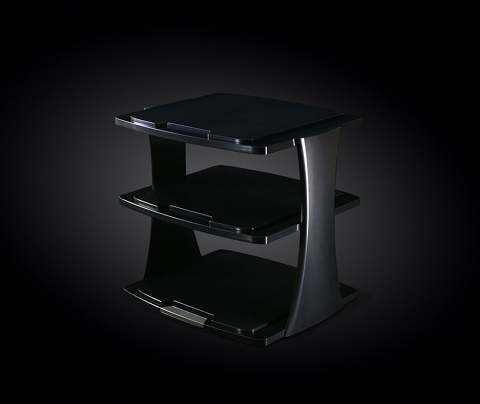 Source: Press Release, Last Accessed: 2016/12/15
YG Acoustics, best known for their top quality loudspeaker designs, recently introduced their first audio rack series, initially designed for internal use. The series consists of three models, the Rack 1.3, 1.4 and 1.6, all of them expandable and upgradeable.
Th rack series was initially designed as a tool for the factory's critical listening room where a vibration free, solid platform was needed to allow equipment to play under optimal conditions. In a challenging environment, full of hostile vibration, other equipment racks couldn't deliver the desired result, the company says.
According to the press release, when designing Rack 1.3, 1.4 and 1.6, YG Acoustics adhered to their core values: straightforward, no nonsense, precise science. The result is a rack series that isolates equipment from vibration extremely well. This is partly thanks to the fact that each shelf can be optimized in minutes for the weight of the specific component that it supports.
As with YG Acoustics world famous loudspeakers, Rack 1.3, 1.4 and 1.6 are modular. The construction allows for the addition of shelves, and for horizontal expansion, without the need to replace the existing rack. The available configurations to start are the Rack 1.3, with 3 shelves, the Rack 1.4, with 4 shelves and the Rack 1.6, with 6 shelves (in a 3 shelf high, 2 shelf wide configuration), with different configurations available upon request. Each shelf is 60cm wide, with adjustable height (in 1-inch steps). Load limits are up to 97kg for the bottom shelf, and up to 61kg for each middle/top shelf.
For more information: http://www.yg-acoustics.com/
---