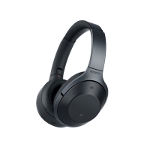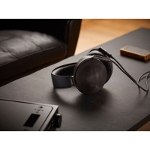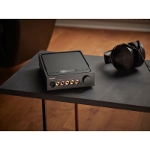 Sony has had an impressive presence in the audio field this year. They presented the MDR-1000X wireless headphone, with active noise cancellation, which is adapted to each listener's hearing through a technology Sony calls Personal NC Optimizer…
… a new flagship headphone model, the MDR-Z1R, which belongs to their new top range of audio products, the Signature…
…along with the DAC/Headphone amplifier TA-ZH1ES which converts all digital signals to DSD, supports PCM signals up to 32bit/768kHz and DSD signals up to 22.4MHz and has single-ended and balanced outputs…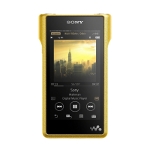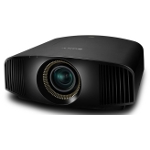 … and, also their top of the range media player, the NW-WM1Z, a device with copper chassis (there also is a "moderate" version, the 1A, with an aluminum chassis), S-Master HX technology amplifier, and Kimber Cable wiring. It fully supports high definition audio. The 1Z is expected to cost around €3.300 while the 1A around €1.200.
Naturally, Sony excited their video/imaging aficionados by demonstrating the VPL-VW550ES projector, a device with three SXRD 4K resolution (4096x2160) HDR capable panels. It is expected around the end of this October.
Finally, the company unveiled the 4K resolution version of their X3000 action cam, which -for the first time- includes the optical/mechanical BOSS (Balanced Optical SteadyShot) image stabilizer, a feature normally appearing in their top HandyCam models.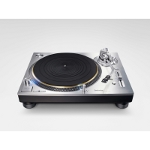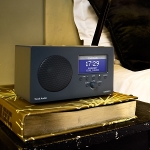 Technics introduced a "standard" (i.e not a limited edition) version of their new 1200, the SL-1200G, which actually retains some of the features of the original limited edition SL-1200GAE, including the active engine vibration reduction system and the magnesium armtube.
For those looking for a small integrated system that includes an analog source, the Thomson TT401CD "Ellipse" is a good idea costing around €154,-!
Tivoli Audio was again present at IFA with a wide range of products. Here, the Albergo Plus, an AM/FM radio capable of Bluetooth streaming using the recognizable size proportions of the Model One, but with a digital tuner and a display. The user can, after purchase, choose between 80 different custom natural wood cabinets to customize his own device.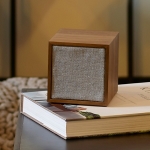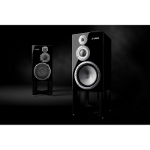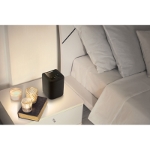 On the other hand, Tivoli's Cube is a new and different proposal. It belongs to the Art series, it is wireless (through Bluetooth) and can work individually or in pairs and quadruple systems to offer better coverage. The loudspeaker offers internet streaming, includes a line input and combines a wooden cabinet with top Danish Gabriel fabrics in three color combinations.
A real surprise from Yamaha! The company unveiled its new top loudspeaker, the NS5000, a natural successor to the tradition of the NS-1000M (the first speaker with mid- and high-frequency beryllium domes, circa 1974) based on a new dome material, a combination of Zylon polymer, plated with Monel alloy (a nickel/copper alloy) that, according to Yamaha, combines the good characteristics of both hard and soft domes.
In more down-to-earth applications now, Yamaha also showed the WX-010, a loudspeaker for desktop applications which supports their own wireless transmission technology known as MusicCast…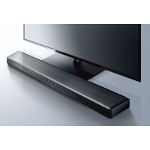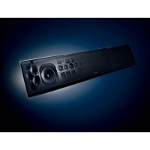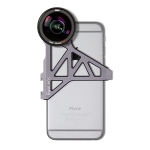 … and confirmed their market lead in the field of top soundbars with the YSP-2700, a 7.1 channel product based on the Digital Sound Projector technology…
… as well as the top YSP-5600, a design with 44 digitally controlled drivers compatible with Dolby Atmos and DTS: X, which offers 4K/UHD pass-through, compatibility with MusicCast technology and increased streaming features.
If you have an iPhone and are looking for a separate accessory for your photography, the ExoLens lens, based on Zeiss optics is an interesting case. The aluminum structure used to support the lens includes a standard thumbscrew tripod socket. For the time being it is available only for iPhone models 6Plus and 6S.