USB DAC
Ideon Audio Ayazi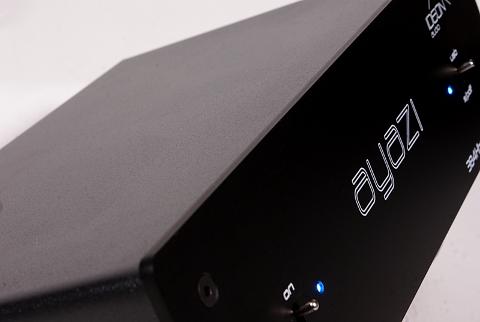 Ideon Audio Ayazi
Specifications (according to published data)
Description:
USB DAC.
Inputs:
1x S/PDIF (coaxial, RCA), 1x USB (2.0, asynchronous).
Sample rates:
44.1kHz, 48kHz, 88.2kHz, 96kHz, 192kHz (24bit) via S/PDIF, 44.1kHz-384kHz (32bit) via USB.
Outputs:
1x single ended (RCA).
Maximum output level:
2Vrms.
THD+N:
<0.002% (1kHz, 96kHz sample rate).
SNR:
>112dB (DC-20kHz).
Crosstalk:
-100dB.
Dimensions:
290x170x80 (mm, WxDxH).
Other options:
Custom front panel material and finish, custom chassis colors.
Ideon Audio Ayazi
Price & General Information
Price (€)
990, -
Sample source
Ideon Audio, tel .: 0030-210-619.9887
More Information
http://www.ideonaudio.com/
Previous | Back to Intro | More Reviews
---