D/A CONVERTER - PREAMPLIFIER - HEADPHONE AMPLIFIER
Mytek Manhattan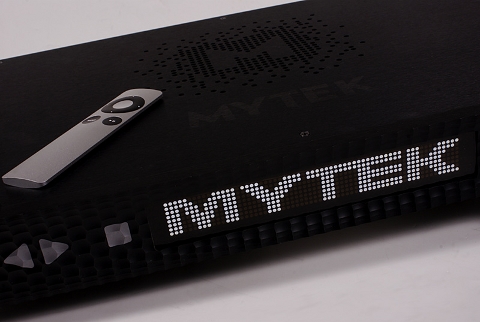 Mytek Manhattan
Specifications (according to published data)
Description:
USB/Firewire DAC - Preamplifier - Headphone Amplifier.
Standard digital inputs:
Coaxial S/PDIF (RCA) 1x, optical S/PDIF (Toslink) 1x, AES/EBU (XLR) 1x, 24bit/192kHz.
DSD input:
SDIF (L/R BNC) 1x, DSD256.
Streaming:
IEEE1394/Firewire 1x (24bit/192kHz), USB 1.1 1x (24bit/96kHz), USB 2.0 1x (32bit/384kHz, DXD, DSD256).
Analog inputs:
single ended (RCA) 2x, balanced (XLR) 1x.
Analog outputs:
single ended (RCA) 1x, balanced (XLR) 1x.
Headphone Output:
1/4-inch TRS 2x, (1600mA, 0.25Ohm).
Upsampling:
Selectable, 24bit/192kHz.
Filters:
Selectable, Fast/Slow (PCM), 50/60/70kHz (DSD).
Other options:
Analog/Digital Volume control, headphone amplifier sensitivity setting, Word Clock in/ out, remote control, spike-like support points.
Dimensions:
432x300x50 (mm, wxdxh).
Weight:
8kg.
Mytek Manhattan
Price & General Information
Price (€)
4.800,-(*)
Sample source
Athens Pro Audio, tel .: 0030-210-330.1031
Sample source URL
http://www.athensproaudio.gr/
More Information
http://mytekdigital.com/
(*) Please note that this price is for the local market where our review sample source provide their services. For a price specific to your location, consult your local dealer.
Previous | Back to Intro | More Reviews
---