High-End Munich 2016 - Show Report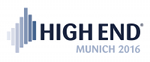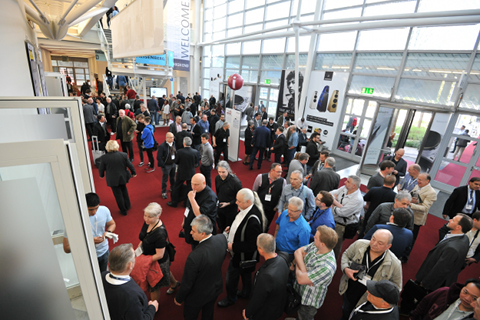 Show Report: ViVa Audio - Zelaton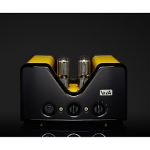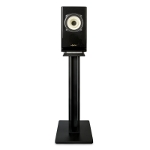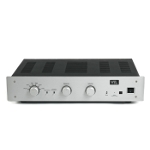 ViVa Audio displayed, among other things, the Aurora power amplifier, the highly acclaimed Egoista headphone amplifier along with its smaller version the Egoista 2A3 (photo), the Solista integrated amplifier and the Numerico CD player which also offers standard digital inputs plus a USB port for streaming up to 24/192 media files.
Voxativ demonstrated their new loudspeaker, a compact stand-mount design based on the full range 5-inch AF-2.6 driver.
VTL's TL2.5i preamplifier is a relatively affordable device featuring 12AU7 and 12AT7 tubes and offering adjustable gain. It can, also, fitted with tube-based phono preamplifier modules, both for MM and MC cartridges.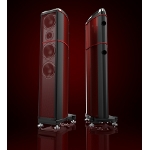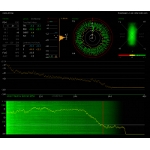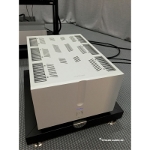 Wilson Benesch introduced the new A.C.T. One Evolution P1 loudspeaker in which the most obvious feature is the use of colored carbon fiber for the cabinet construction. This material was developed by Hypetex. The whole design is based on Wilson Benesch's top-of-the-range loudspeaker, the Cardinal.
This is a quite interesting piece of software: The MusicScope from Xivero is an audio/music analyzer that can be used both in file and in real time mode to provide some crucial, audio quality-related, data about both the program and the equipment used.
First presentation of the new Ypsilon monoblock/hybrid power amplifier. The Hyperion can deliver 400W/8 Ohm of which the first120W in class A mode. The amplifier features two transformer-coupled gain stages.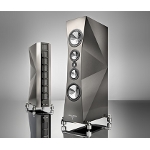 Zelaton loudspeakers are a sure show stopper in almost every show they appear. The same thing happened, of course, in this year's Munich show, with the presentation of their new top-of-the-range model, the Statement. This is a semi-open baffle design featuring Zelaton's famous drivers and top quality, exotic materials.
Previous | Intro | More Features & Show Reports
---