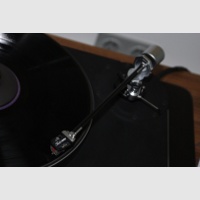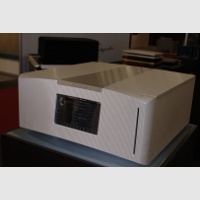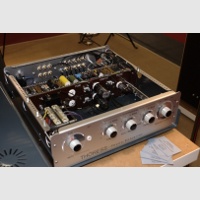 Thales unveiled a new tonearm, called the Easy. Employing a version of their famous mechanism of continuous offset angle control, the tonearm strives to minimize the tracking error inherent in standard pivoted tonearms.
A quiet massive media server/streamer, from ReQuest Audio. No wonder it is called, simply, The Beast. The audio part is from MSB.
Some inner details from the Thoeress phono preamplifier.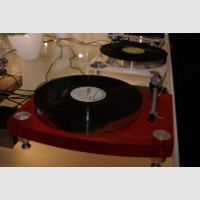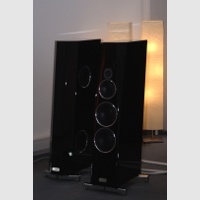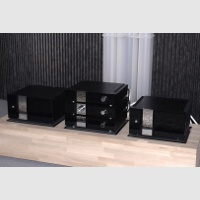 Thorens displayed a vast number of turntable models in various finishes. Her, the semi-translucent red TD-2035.
Tidal demonstrated their new Contriva G2 system with the low frequency module X-Tender…
… as well as the Presencio DAC. Here, are the electronics used for driving Contriva G2, including the monoblock Impulse power amplifiers.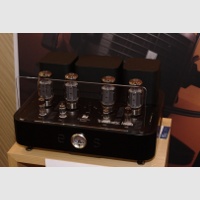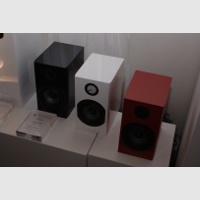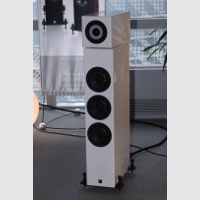 New amp from Trafomatic Audio. It is called EOS and features a power stage with KT120 tubes.
This is a quite cute small loudspeaker from Triangle. Called, simply, Bibliotheque, it is available in three colors.
Vienna Acoustics introduced the first model in a new series which will be called the Imperial. This is the Liszt, featuring a Flat-Spider woofer and a rotating top-part where the tweeter and the midrange drivers are placed in a coaxial array known from the Klimt series.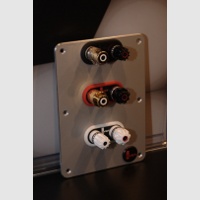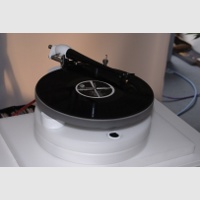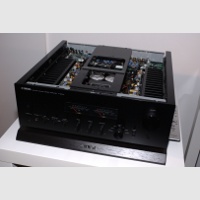 Nanogen: New set of plugs and terminals from WBT, based on organic materials. Expected to hit the market during the next few months.
Full Circle from Wilson Benesch uses a construction based on carbon fiber beams to ensure low mass and high rigidity. It is designed with Wilson's tonearms in mind, the ACT 0.5 and the Nanotube One.
Interesting inner details of the Yamaha A-S2100, one of the company's top-of-the-range amps. Yamaha seems keen to return to the laurels of the past, when the name meant something to audiophiles all over the world…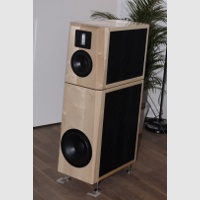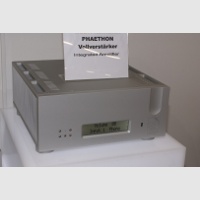 Ypsilon unveiled for the first time a loudspeaker, the Fadian. It is a three-way floorstander featuring midrange and woofer from Audio Technologies and an in-house ribbon tweeter. Fadian is a precursor of two more models (a floorstanding and a stand-mounted). The side surfaces include metal fins that serve as vibration dampers.
However, the top exhibit from Ypsilon was certainly the first world presentation of their integrated amplifier, the Phaethon. It is a hybrid design with two tube-based class A driving stages, transformer-coupled to a solid state power stage delivering 120/160W at 8/4 Ohm loads. A multi-tapped transformer is, also, used as a signal attenuator.