Audio-Technica introduced new headphones to the European market.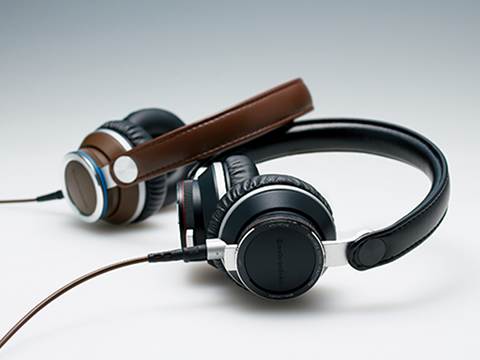 Source: Press Release, Last Accessed: 2014/05/14
Both the ATH-RE700 and a limited edition of the ATH-A900XLTD were displayed for the first time during the High End show in Munich, the first being a retro but stylish, smart and comfortable design while the later includes several enhancements over the original model.
Τhe ATH-RE700 headphones are ideal for home use and are also a perfect commuting partner for smartphones, tablets and dedicated music players. Available in brown or black, the ATH- E700 headphones are also supplied with two detachable cables – a regular cable for your laptop or MP3 player and a cable with universal smartphone controls and microphone to answer and close calls, adjust volume and play and pause music when used with compatible devices. Both cables feature a 90 degree 3.5mm input which enhances durability. Exclusive new 40mm drivers ensure that sound is balanced and achieves the detailed sound that Audio- echnica is famed for, free of bass distortion, offering consumers more of their music.
The limited edition of the celebrated audiophile ATH-A900X headphones adds several enhancements over the original. The ATH-A900XLTD headphones boast a "closed back" design with a Double Air Damping System, a design that, according to Audio-Technica, "...offers deep bass, true detail and atmosphere within a live or studio recording from CD, vinyl or the latest high resolution digital formats, from Apple Lossless to FLAC and DSD formats". The scarlet coloured surround includes a unique 3D Wing Support headband, which reduces weight and means the listener can enjoy longer listening periods in complete comfort. Weighing just 340g, these hi-fi headphones are ideal for all hi-fi systems and personal high resolution music players, offering a 3.5mm gold plated plug and generous 3 metre cable. A detachable 1/4 6.3mm adaptor is also included ensuring maximum compatibility with high-end hi-fi systems. A new voice coil compliments the 53mm driver which creates a clearer, more natural sound for anyone who wants to hear music as the artist in the recording studio intended.
Both models are already available in the European market.
For more information: http://www.audio-technica.com/
---