Definitive Technology unveiled audiophile-grade Wireless Music System.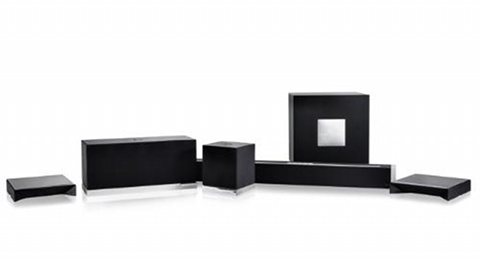 Source: Press Release, Last Accessed: 2014/09/05
Definitive Technology unveiled its much anticipated Wireless Music System, equipped with DTS' Play-Fi technology for delivering audiophile-grade music anywhere in the home over Wi-Fi. The brand new collection will allow listeners to stream and control music from smartphones, tablets or a PC wirelessly throughout the home, without loss of optimal audio performance.
Definitive Technology's Wireless Music System is comprised of the ultra compact W7 Wireless Speaker, the audiophile-oriented W9 Wireless Speaker, the W Studio, a 5.1-channel capable, sound bar with an 8-inch subwoofer included, the W Adapt (to hook-up a conventional audio system) and the W Amp for driving conventional loudspeakers, through an 150W power stage.
Once the wireless music system is set up and connected to a Wi-Fi network, listeners are able to control all of their music from a phone, tablet or PC using Definitive Technology's dedicated Play-Fi app, compatible with Android and Apple iOS systems. Through the app, music aficionados can stream music from popular music services, including Pandora and Spotify, countless Internet radio stations or a personal music collection while browsing and discovering new content. Additionally, with Play-Fi's open platform design, users are easily able to mix-and-match any Play-Fi-enabled audio product from any manufacturer on the same home network, providing them the freedom to grow and personalize their wireless home music setup any way they choose.
For more information: http://www.definitivetech.com/
---