Denon announced new AV Receivers in X Series.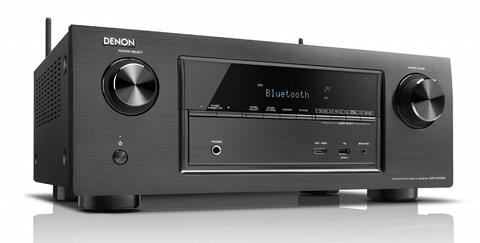 Source: Press Release, Last Accessed: 2014/05/01
Denon announced two new 2014 Network AV Receivers based on last year's highly acclaimed X series models. The new AVR-X2 100W and AVR-X1 100 W deliver the latest Denon surround sound technology plus advanced connectivity including Wi-Fi and Bluetooth at an affordable price. Both AVR entry level models will be available to purchase from June at selected Denon suppliers.
The AVR-X1 100W 7.2 channel Network AV Receiver brings technology from Denon's top-of-the-range AV models and offers seven channels each providing 145 watts while offering a wide set of connectivity options. Those options include built-in Wi-Fi, streaming from Apple iDevices via AirPlay, and access of music libraries on DLNA compatible devices such as a network attached storage device (NAS). Moreover, the user can choose from thousands of Internet Radio stations and enjoy music from Spotify via the latest Spotify Connect Scheme (where available; subscriptions required). For total convenience, a front USB port can be used to connect either USB storage devices, or an iDevice to playback music and charge at the same time. To keep control of all those features, there is a Denon Remote App available for iOS and Android devices.
Taking a look at the video section, the AVR-X1 100W offers in total 6 (one at the front) HDMI inputs with the Blu-ray and Game inputs supporting 4K Ultra HD 60 Hz and 4:4:4 Pure Color video pass-through.
The AVR - X2 100W features a power amplifier with 150 watts per channel, a total of 8 HDMI inputs and 2 HDMI outputs, and includes the ability to upconvert and transcode standard definition and high definition video sources up to 4k Ultra HD resolution, including the ability to handle next-generation 4K Ultra HD 60 Hz sources and displays.
The new receivers feature a full package of Audyssey audio technologies for optima l sound quality. Audyssey Dynamic Volume offers real time volume adjustment, while Audyssey Dynamic EQ improves a system's surround sound effects at low volume levels. Audyssey MultEQ XT automatically calibrates speakers (including the subwoofer) to suit the room's listening environment and the speaker's characteristics.
For more information: http://www.denon.com/
---