Dynaudio unveiled next generation Xeo loudspeaker systems.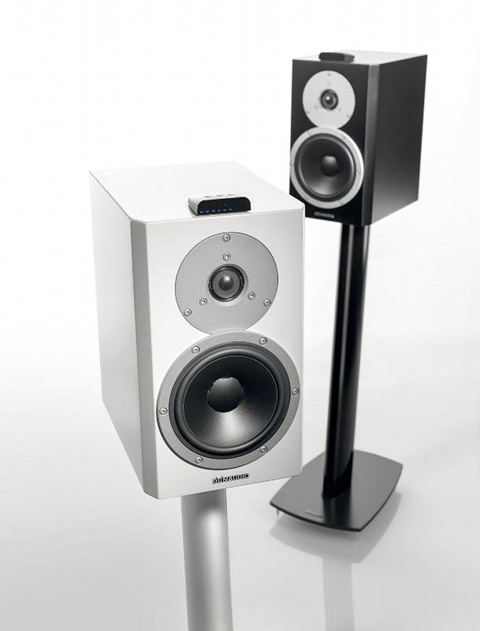 Source: Press Release, Last Accessed: 2014/09/11
The company from Denmark, has released the next generation of its Xeo wireless loudspeaker systems that combines 100% lossless audio transmission, set up simplicity, wireless multi-room and multi-source audio distribution capability, and high-resolution music file compatibility.
According to the press release, the Xeo Hub can be placed up to 50 meters from the Xeo loudspeakers in a typical home (100 meters in open spaces), and includes 3 digital inputs, coaxial, optical (Toslink) and USB, all supporting up to 24/96 resolution. Mini jack and RCA analog inputs are also included to further increase audio source connectivity options. An Ethernet input ensures that any future upgrades will be easy, while multiband technology offers improved wireless signal stability and reliability. Up to three pairs of Xeo loudspeakers can connect to a single Xeo Hub to form a wireless distributed audio system, with each room or zone maintaining independent source and volume control.
The optional Xeo Extender serves as a range-expanding bridge between the Xeo Hub and Xeo loudspeakers should additional transmission distance be required. Another option, the Xeo Link, wirelessly receives the audio signal from the Xeo Hub and passes it through on its analog and digital outputs. This allows to connect a powered subwoofer to a Xeo system, or to share the audio source connected to the Xeo Hub with an external headphone amplifier, for example, or to any audio component or system.
Dynaudio's Xeo 4 and Xeo 6 loudspeakers feature upgraded amplification, enhanced DSP performance, and advanced fine tuning which increases the sound quality from the original Xeo platform. Styling has been updated with magnetically attached grilles and elegant black or white satin lacquer finishes. A new Speaker Position EQ setting on the back panel allows the speakers' performance to be optimized relative to their position in the room (free-standing, near a back wall, or near a corner). A new display atop the speakers' cabinets provides visible feedback of source or volume level, while also allowing powering on and off, source selection, and volume adjustment without the included Xeo remote control.
For more information: http://www.xeo.dynaudio.com/
---