Dome Flax 5.1: Focal proposes a return to nature for your films!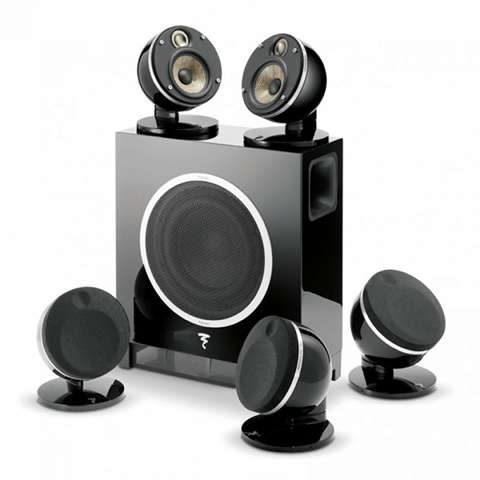 Source: Press Release, Last Accessed: 2014/10/13
From October onwards, there's a newcomer at Focal, the innovative natural "Flax" cone has now been integrated into the brand's Home Cinema universe with Dome, a high-end system made in France which aims to become a reference in its category.
Since its arrival in 2013, the Flax cone, innovative sandwich cone made with natural flax was a hit with the new Aria 900 acoustic loudspeaker line as well as with the new Car Audio packs in the Performance range. Several awards attested the quality of the Flax cones and this technology now provides a major improvement to Dome and completes Focal's Home Cinema series.
The Flax cone is manufactured in Saint-Etienne using flax grown in France, a natural, noble material used for many years as fiber, which is both light and rigid, and which enables better performance, particularly in terms of damping and sound propagation. According to Focal, the result of using flax as cone material is a more homogeneous sound, improved dynamics, and a more detailed register. The finishing touch to the system is the intense and deep bass of the wireless Sub Air subwoofer for a 5.1 set-up. It is perfectly appropriate for rooms measuring 320ft² to 430ft².
As for the style, Dome has a refined design. No visible screws, noble materials combined with a luxury finish, it can be rotated and it is easy to integrate by mounting to a wall, the ceiling or a stand. Free from any cables, Sub Air is easy to integrate into any interior too with its flat and compact design. Home Cinema enthusiasts can go one step further by adding two separate Dome Flax satellite loudspeakers (sold individually) to turn their 5.1 set-ups into a 7.1 set-up.
The system is available in black or white, and, according to the press release, it will be available mid-October 2014.
For more information: http://www.focal.com/
---