ADL's new A1 Headphone Amp/DAC.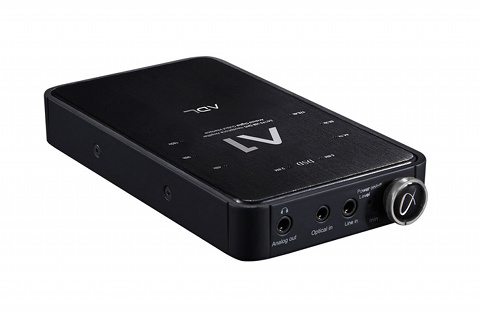 Source: ADL's website, Last Accessed: 2014/06/25
The new ADL A1, displayed for the first time during this year's CES, is designed for anyone who opts for a small, portable DAC and headphone amp to cover his needs of a high quality on-the-go audio system, while, also, appreciates the option to use it in the home environment with equally good results.
The new ADL A1 is a high-resolution portable headphone amplifier and DAC that can be used with Android devices such as ADL's own X1 and iDevices. The A1 is also DSD-capable when used with either Mac or PC. The high-resolution sound that can be achieved through the A1 makes it perfect for portable audio enthusiasts who use the highest quality headphones to delve deeply into a recording. It's also ideal for those who want to run DSD 2X on either a laptop or a desktop.
While the ADL A1 is certainly small enough to be portable and convenient, it's also loaded with features such as Mini-B and A type USB ports for PC/Mac and Android devices connection, and optical and line out in a composite jack/optical plug in addition to the standard 3.5mm mini-jack for the headphone out. A1 supports DSD (2.8M and 5.6M data both supported) and PCM streams, with the ability to lock on 8, 16, 32, 44.1, 48, 88.2, 96, 176.4 and 192 kHz sampling rates, indicated by LEDs on the front panel.
The portable audio enthusiast will also appreciate the A1's long battery life. While the battery in the A1 lasts approximately 7.5 hours after a full charge, it can be completely recharged in around 5 to 5.5 hours.
For more information: http://www.adl-av.com/
---