Graham Audio revived the LS5/9 BBC monitor.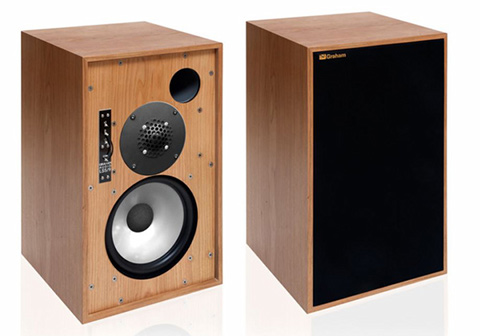 Source: Graham Audio website, Last Accessed: 2014/07/24
Drawn from the rich legacy of many exhaustive years of BBC research and development in engineering studio sound, Graham Audio have combined modern production techniques and acute attention to detail to build a new version of the LS5/9 BBC licensed monitor loudspeaker.
The LS5/9 was a high quality monitor loudspeaker originally developed by the BBC for studio use. The Graham Audio LS5/9 has been developed using modern components and production techniques to provide a result that is an extremely close match to the original BBC R&D prototype.
The 200mm bass/midrange drive unit used in the new loudspeaker is the result of collaboration between Graham Audio and Volt and matches the original BBC LS2/14 as closely as possible in behavior, while avoiding the longevity problems of the original unit. The 34mm tweeter is the latest version of the unit originally used by the BBC. Graham says that each driver is measured and graded accordingly. Like the originals, the tweeter is fitted with a protective metal grille.
The cabinet is built using high quality 9mm birch plywood panels, which are lap-jointed and damped using oil-free pads. Air damping is facilitated by 30mm slabs of high density rockwool, retained with cloth. For maximum serviceability, the baffle is readily removable for access to the drive units and crossover, a common requirement of the BBC loudspeaker specs. All fixings are stainless steel for maximum corrosion resistance. The cloth grille is retained with concealed rare-earth magnets. The whole cabinet, including the baffle, is covered using hand-matched sheets of real wood veneer.
The result of extensive development, the crossover is responsible for dividing the audio spectrum between the two drive units, and for equalizing the response to match the original BBC R&D specification. High quality parts are used, including premium grade polypropylene capacitors. A tapped auto- transformer provides the bulk of the level equalization between the woofer and the tweeter. Fine-tuning is provided and each assembled loudspeaker is measured and adjusted individually before the final check and dispatch.
For more information: http://www.grahamaudio.co.uk/
---