Magico celebrates its 10th anniversary with the limited edition release of the M Project.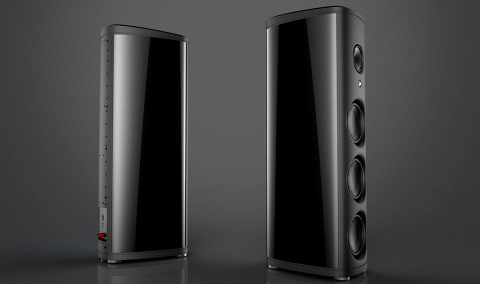 Source: Press Release, Last Accessed: 2014/06/02
Paying homage to everything Magico has built over the last ten years, the company recently announced the release of the M Project, a limited-edition loudspeaker that encapsulates their latest state-of-the-art technology.
With production limited to 50 pairs, the M Project is a three-way, five-driver floorstanding loudspeaker, borrowing familiar motifs from the Q series, the original Mini, and the new S series. According to the press release, the M Project sports a newly designed curved shape, which minimizes internal resonances and enables an industry-leading minimal amount of damping. Ii, also, features wedge free top and bottom plates, integrating a new enclosure comprising aluminum skeleton topology, and carbon-fiber sides.
The M Project features a new tweeter with a groundbreaking, advanced diamond-coated beryllium diaphragm with optimized geometry that enables the increase of the dome diameter to 28mm, improving many aspects of performance while enabling even greater power handling.
Both bass and midrange drivers employ innovative techniques that provide superior potential to control cone geometry to achieve optimal behavior in each driver's frequency range while reducing non-pistonic motion. The midrange driver, derived directly from the Q7, is a 6-inch unit with a 55mm voice coil coupled to a new Magico Nano-Tec cone. Also created exclusively for The M Project is its 10-inch driver, using a new Magico Nano-Tec cone. It leverages a new magnet system with half an inch of linear movement to produce clean and accurate low frequencies. All five drivers are masterfully integrated using Magico's exclusive crossover topology.
For more information: http://www.magico.net
---