Audiant 80i 40th Anniversary Edition released from Perreaux.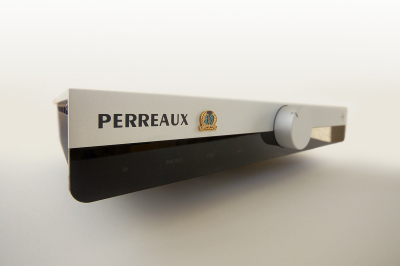 Source: Blog entry, Last Accessed: 2014/06/20
Continuing their 40th anniversary celebration, Perreaux announced the offering of the Audiant 80i, as a limited edition model with only 100 pieces scheduled for production. The company has already released their flagship Eloquence 250i integrated amplifier as a 50-pieces limited edition item too.
The limited edition model of the Audiant 80i will have a more powerful toroidal transformer in the power supply, an improvement that will add some watts. According to Perreaux, this version of the Audiant 80i will deliver considerably more power than the 80 watts of the standard version. The company says that this increased reserve of power gives the unit higher levels of authority over connected loudspeakers and a more convincing and realistic overall performance for today's demanding listener.
The anniversary model will have a custom designed metallic badge affixed to the front panel. The production run is strictly limited to 100 pieces and every 40th Anniversary Edition amplifier will be supplied with an individually signed and numbered certificate of authenticity.
Apart from the upgraded custom designed mains toroidal transformer, the 80i 40th Anniversary Edition features highest spec amplifier to binding post internal cabling.
Both units (Audiant 80i and Eloquence 250i) are available for order now.
For more information: http://www.perreaux.com/
---