Quad launched the Quad PA-One Headphone amplifier.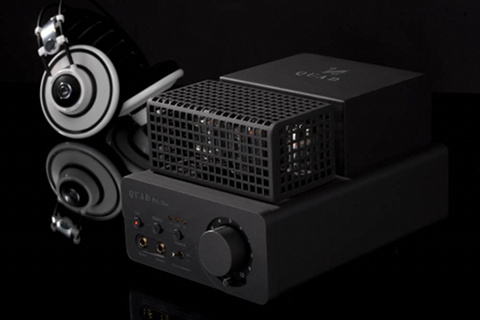 Source: Press Releaase, Last Accessed: 2014/09/30
With the increasing interest towards headphones and headphone amplifiers, it is not a surprise that Quad recently announced their PA-One amplifier, with inputs for both digital and analog sources, featuring a full-tube based circuit, from input, up to the power stage.
According to Quad, PA-One is dedicated to achieving the full potential of any set of headphones connected to it and to pursue this goal, Quad engineers choose a tube-based design that includes two 6SL7 and two 6SN7 double triodes and a EZ81 rectifier to allow the PA-One to deliver the latest technology in perfect harmony with traditional Hi-Fi.
A wide variety of digital and analogue sources -balanced, RCA, Coaxial, Optical and a USB port, makes it easy to listen to music without ever having to ponder on decoding different formats.
With the increased popularity of computers as an audio source, the PA-One USB DAC allows consumers to enjoy listening to audio files from a computer or laptop (Windows or Mac) via the USB connection. The PA-One is USB 1.1 and 2.0 compliant and supports sampling frequencies ranging from 35kHz to 192kHz, a real treat for any Hi-Fi enthusiast.
PA-One offers two outputs through standard 0.25-inch jacks and includes an impedance selector (Low/High) to adapt to different headphone types.
For more information: http://www.quad-hifi.co.uk/
---