Sony expanded Hi-Resolution Audio line with new headphones, portable DAC/Amplifier and headphone cables.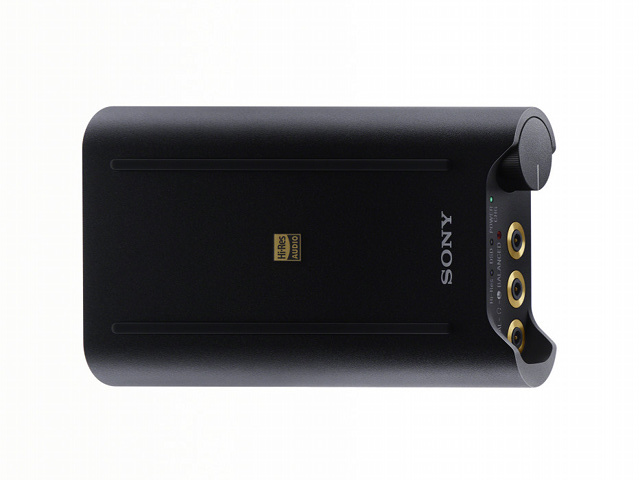 Source: Press Release, Last Accessed: 2014/10/11
Sony introduced an expanded range of portable audio options to enjoy Hi-Res sound on-the-go. This includes three new headphones, the MDR-Z7 headband type Hi-Res, MDR-1ADAC with Integrated DAC/Amplifier, and XBA-Z5 Hi-Res In-Ear Headphones, as well as the PHA-3 Portable Headphone DAC/ Amplifier, and several headphone cables including models engineered with Kimber Kable.
The MDR-Z7 headphones feature 70 mm HD drivers with lightweight and responsive aluminum-coated liquid crystal polymer diaphragms and include a 4-wire structure that uses separated ground cables to minimize crosstalk between left/right channels and supports balanced audio connectors while silver-coated OFC cable strands to reduce signal transmission loss. The MDR-Z7 also includes a balanced output cable (2m) for improved signal separation with the option of plugging into a compatible, audio amplifier, such as the new Sony PHA-3.
The MDR-1ADAC can play both PCM (at up to 192 kHz /24-bit) and DSD (at up to 5.6 MHz) music files directly, without the need of an external decoder. Additionally, its built-in S-Master HX digital amplifier reduces noise and distortion across all frequencies. New 40mm aluminum coated liquid crystal polymer HD drivers also deliver frequency response up to 100kHz (using the analog input). The new MDR-1ADAC headphones also come with multiple-inputs and the cables that are necessary to connect to a smartphone, portable audio player or PC. Sony has created several different cables for direct connection – including the specially developed thin and flexible USB connecting cable, the Digital connecting cables specifically for Walkman and Xperia devices and an exclusive iOS Lightning connector cable as well.
Similarly to the MDR-Z7 headband type headphones, the new XBA-Z5 in-ear headphones are also balanced audio capable and take full advantage of dedicated left and right channel connectivity for improved channel separation. Its compact in ear design consistently delivers Hi-Res audio reproduction via its newly developed, Linear Drive Balanced Armature technology which, according to Sony, utilizes a more symmetrical design for enhanced waveform reproduction. The Z5's easily adjustable ear-hanger design with shape-memory resin also enables secure and comfortable fit, while significantly lowering sound leakage. Plus it includes 2 pairs of detachable cables for both balanced and unbalanced connections, making it ideal for use with the Sony PHA-3 portable headphone amplifier.
Sony's new PHA-3 portable DAC/Headphone utilizes balanced audio outputs with dedicated left and right channels and features ESS's ES9018 D/A converter. Whether at home or on-the-go, the PHA-3 can decode virtually any PCM (up to 384 kHz/32bit) or DSD (up to 5.6MHz) audio source, for maximum flexibility. You can also use Sony's exclusive DSEE HX technology to up-scale low resolution audio sources (MP3, AAC, ATRAC, and WMA) to achieve higher music quality. The internal rechargeable battery provides approximately 5 hours of balanced audio playback when connected via USB, or up to 28 hours of playback when connected using the analog stereo input.
Finally, Sony introduced a series of unique headphone MUC-B cables in pursuit of further high-quality sound playback suitable for High-Resolution music. These headphone cables, engineered in partnership with Kimber Kable namely for use with the MDR-Z7 and include the MUC-B12SM1 High-Performance Portable Audio Headphone Cable (1.2m with 3.5mm stereo connectivity), the MUC-B20BL1 High-Performance Balanced Audio Headphone Cable (2.0m with balanced stereo L/R connectivity), and the MUC-B30UM1 High-Performance Connecting Cable (3.0m with 6.4mm stereo connectivity).
For more information: http://www.sony.com/
---