Yamaha's A-S2100 and CD-S2100 to be available from this summer.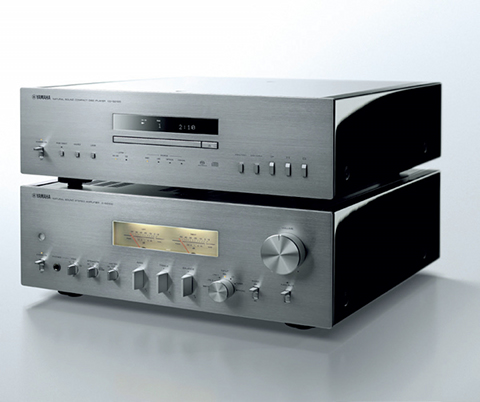 Source: Press Release, Last Accessed: 2014/06/03
The company has announced the A-S2100, their new high end stereo integrated amplifier and the CD-S2100 CD/SACD Player with a USB DAC designed by Steinberg, in spring, both models being inspired by and based on the top-of-the-range S3000 series. According to the press release, they will be available this summer. The products maintain the classic Yamaha Hi-Fi-style and many of the state-of-the-art features of the company_s flagship A-S3000 and CD-S3000 models.
A-S2100's integrated amplifier uses an all-stage fully discrete circuit with a MOSFET power stage and a customized original EI transformer plus four large capacity carbon sheath capacitors. Its left-right symmetrical design, with the power supply in the center and the power amp blocks on the ends is built with exceptional mechanical rigidity, minimizing external vibration.
The CD-S2100 shares the circuit configuration of the flagship CD-S3000 featuring the high performing 32-bit ES9016 from ESS Technology. The disc transport accomplishes superior vibration control and ultra-precise signal reading via an optimized high-precision rigid CD mechanism.
The A-S2100 and CD-S2100 are available in black or silver finishes and are classically styled with clean lines and rich black piano side panels. The A-S2100 integrated amp also features large eye-catching level meters.
For more information: http://www.yamaha.com/
---