Arcam's new AVR products support Dolby Atmos and feature Dirac's room correction.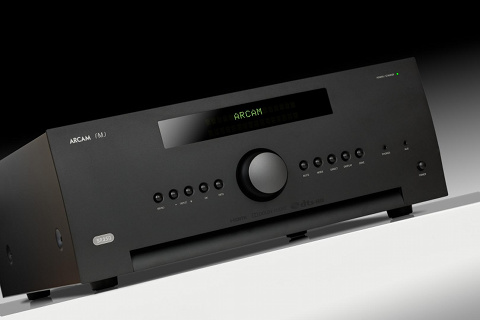 Source: Press Release, Last Accessed: 2015/10/12
Arcam unveiled the AVR550 and AVR850, their first Dolby Atmos AV receivers. The new models feature seven HDMI 2.0a inputs with HDCP2.2, as well as the high-end room correcting technology from Dirac Research and high-resolution 24/192 playback support. Dirac Live gives the ability to tune the acoustic performance of the system to any room situation giving the listener the best possible experience in their own home, the company says.
Together with Arcam's legendary amplifier technology, Dolby Atmos delivers captivating sound that places and moves audio anywhere in the room, including overhead, to bring entertainment alive all around the audience. Whether you are listening to music, movies, television shows or playing your favorite video games, Dolby Atmos delivers the full impact of the entertainment experience.
Along with the AVR850/550, Arcam also announced the new SR250, a 2-channel receiver that offers the connectivity of a fully featured AVR, with the performance of a high-end stereo Hi-Fi amplifier. SR250 has HDMI 2.0a including HDCP 2.2 to allow the consumer to enjoy the best video and audio presentation available.
The SR250 delivers 120 watts per channel into 8 ohms and, according to the press release, provides the perfect solution for demanding music lovers who want to enjoy great sound from the multitude of analogue, digital, network and HDMI equipped sources. The SR250, also includes the Dirac Live room correction technology from Dirac Research.
The new AVR receivers will be available from November 2015.
For more information: http://www.arcam.co.uk/
---