Denon introduced full digital PMA-50 Stereo Amplifier for design-conscious yet serious Hi-Fi listeners.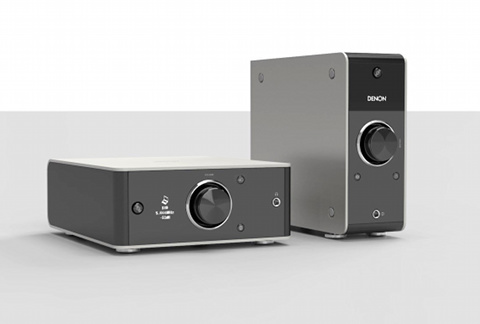 Source: Press Release, Last Accessed: 2014/12/10
Denon announced a new Hi-Fi PMA-50 stereo amplifier that features next generation music playback options by offering a unique range of digital inputs, including optical, coaxial, USB-B, and even wireless Bluetooth connectivity.
The PMA-50 features Denon's original sound technologies such as Advanced AL32 Processing and DAC Master Clock design developed for premium Hi-Fi components and incorporates DDFA a technology from CSR. CSR claims that this technology features a fast and highly accurate digital feedback loop to create digital input Class D audio switching amplifiers that set new standards in digital amplifier sound quality. The output stage circuit has a discrete construction, which realizes higher signal-to-noise-ratio, and lower distortion compared to conventional class D amplifiers. According to the press release, this amplifier system delivers superior audio fidelity along with high amplifier efficiency at 50W into 4 ohms. A subwoofer pre-out is at hand for adding even more bass to the sound.
There are multiple digital inputs (2 optical and 1 coaxial) for compatibility with digital audio sources, along with an analog stereo input for legacy analog sources. And notably, music lovers can enjoy superior audio fidelity with the latest high-resolution audio sources thanks to a USB-B connection to a PC or Mac to play high-res PCM and DSD audio tracks. PCM tracks up to 24-bits/192-kHz and 2.8MHz and 5.6MHz DSD tracks are supported. To eliminate PC-induced digital noise via the USB input, the PMA-50 features a dedicated noise isolation block prior to the digital amplifier.
Moreover, favorite audio tracks can be played from portable devices via the PMA-50's Bluetooth connectivity, which features quick and easy pairing via the Bluetooth button on the front panel. For even faster pairing, the PMA-50 features NFC (Near Field Communication). By activating an NFC-enabled Bluetooth device and placing it next to the N mark on the PMA-50 (located on the side panel), it's instantly paired with no need for manual passcode entry. For CD-quality audio playback, the PMA-50 features the latest generation CSR aptX low latency decoding.
The PMA-50 is equipped with a dedicated headphone amplifier circuit that features a high speed ultra-low distortion wideband op-amp that's paired with a fully discrete final output stage. To accommodate the widest range of headphone types, the PMA-50 features an adjustable headphone impedance control, with three settings for low, medium, and high impedance headphones. These provide proper matching of headphone impedance and amplifier gain.
The stylish and elegant compact chassis features deluxe finishes including soft aluminum matte with bright silver tone accents and glossy and matte black surfaces. It is sized to fit just about anywhere, including home and office desktops, home studios, and it can be positioned horizontally as well as vertically. Removable feet and screw caps make re-configuring quite easy.
The PMA-50 ($599) is expected to be available in black/silver starting in January.
For more information: http://www.denon.com
---