Sphear: All of Focal's DNA in a unique pair of in-ear headphones.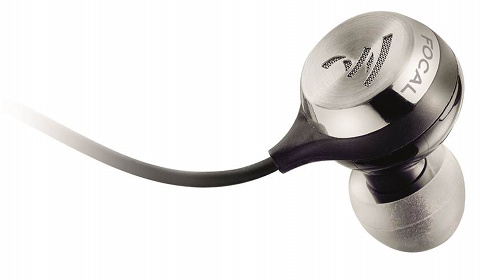 Source: Press Release, Last Accessed: 2015/06/27
Focal, the French loudspeaker manufacturer, has developed its first in-ear headphones starting from first principles. The result: Sphear breaks with conventions and proves that high-fidelity in-ear headphones can be used for hours without discomfort.
Light and practical, discreet and attractive in terms of sound, until now, in-ear headphones have often been considered very intrusive. Uncomfortable after a certain amount of time, tiring on the ear due to the excessive amount of bass, they have generally failed to fulfill their promise…
Its innovative concept when it comes to shape, Sphear has redefined the approach towards the ear canal which dominated the in-ear market: memory foam tips on the front adapt naturally to the ear; an extended housing at the back shifts the weight of the headphones to the interior auricle of the ear. This relieves the ear canal from excessive volume and weight which generally resulted in temporary discomfort.
Sphear's rounded shape makes it possible to have a larger driver than usual. Equipped with a 10.8mm transducer, Sphear is faithful to Focal's historic acoustic signature, the "Spirit of Sound", with a particularly rich mid-range, the company says. Moreover, the bass level on Sphear has been very slightly increased for mobile use in noisy environments. "It is generally accepted that a loudspeaker has to have a frequency response curve which is as flat as possible. This is not the same for headphones which emit sound right into the ear canal, bypassing the external parts of the ear and body. Now, our engineers have succeeded in tuning Sphear's curve to obtain incredible tonal balance" explains Gerard Chretien, Focal's exclusive consultant.
For more information: http://www.focal.com/
---