Parrot Zik 2.0 headphones: when technology and design become one!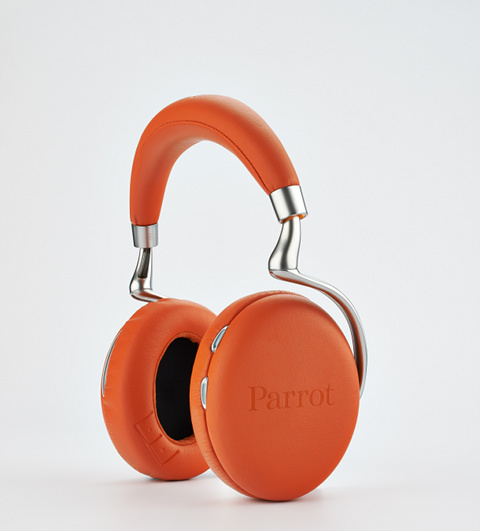 Source: Official website, Last Accessed: 2014/11/06
For the Parrot Zik 2.0, engineers have worked with designer Philippe Starck, to create the best sound and include the best of innovation in comfortable and modern headphones.
According to the information published, the Parrot Zik 2.0 headphones are 17% lighter than the previous generation, their padded headband is thicker and your ears have more space thanks to the new cushions.
Zik 2.0 are compatible with smartphones, tablets and computers, support most audio codecs including AAC and could be used with iPhones, iPods and iPads. They, also, support NFC technology to automatically connect via Bluetooth.
Audio playback is supported by 32 bits audio processing, including a 5 band equalizer available on the free specially designed app. There are also several concert hall acoustics simulation effects for a more natural listening experience, which also reduces tiredness during long listening sessions. Using the tags in your audio files, the Smart Audio Tuning system in the Zik 2.0 app, automatically selects the best presets for you.
The new headphones offer a new noise control technology using six microphones to analyze residual noise. Environmental noise is then canceled by opposing sound waves to create a calm listening experience. There is a Street Mode, where Zik 2.0 cancels the passive isolation effect of headphones, to recreate a realistic perception of the outside environment for safety reasons. When phoning, this mode enables optimal listening comfort: the occlusion effect disappears, for a natural perception of your own voice.
Parrot Zik 2.0 enables you to enjoy Bluetooth v3.0 calls hands free and in high definition. The sound quality is improved with HD Voice. According to Parrot, users can enjoy clear conversations, with voices that sound much more natural, but both your smartphone and your telephone services provider must be compatible with HD Voice.
For more information: http://www.parrot.com/
---