Perreaux unveiled interconnect and loudspeaker cable line.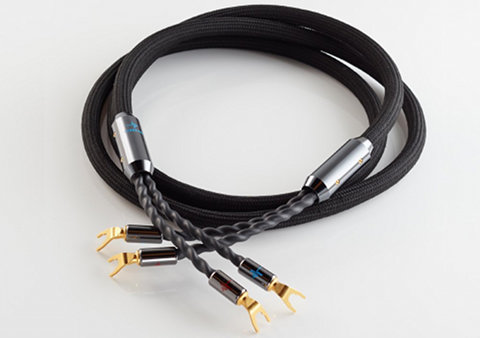 Source: Official Blog post, Last Accessed: 2015/05/16
Perreaux introduced their new line of audio cables to be the perfect compliment to their electronic and loudspeaker lines. The new cable line includes both RCA and XLR-terminated interconnects and loudspeaker cables as well.
According to the information published, the entire cable range features highest purity multi stranded, large cross sectional area, oxygen free copper conductors for optimal performance, while the conductors themselves undergo a cryogenic crystalline optimization process. Every cable features two custom milled pure copper anti-resonance sound tuning billets, finished in black chrome electroplate with the Perreaux name and logo (4 copper billets per pair of cables).
All cable products are sheathed in 100% natural black cotton. The cotton works in tandem with the copper billets to prevent and dissipate any negative effects of induced EMI, RFI and the possibility of static electricity accumulating and interfering with the system, the company says. Each cable has already been "run in" for a minimum of 12 hours, ensuring the highest performance levels are achieved from the onset.
RCA and XLR plug bodies are milled from solid billets of high purity copper and finished in black chrome electroplate with the Perreaux name and logo. All plug pins are gold electroplated, solid high purity copper to maintain the highest levels of conductance and signal integrity. The same process is applied to the loudspeaker cables too, but these are terminated with 4 massive, pure copper, gold electroplated 45 degree spade connectors. Pin terminated ends are available on request.
For more information: http://www.perreaux.com/
---