PMC adds a sub bass loudspeaker to twenty series range.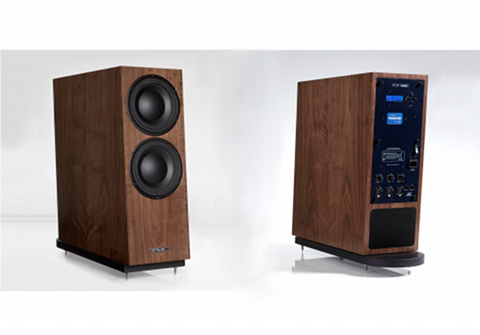 Source: Press Release, Last Accessed: 2015/02/20
British loudspeaker manufacturer PMC announced that it is launching the latest addition to its global award-winning twenty series range of domestic loudspeakers - the twenty Sub. According to the press release, this new subwoofer, which has been designed for use with both music and movies alike, builds upon PMC's world-class design pedigree, combining the finest drivers available with the unique ATL (Advanced Transmission Line) bass loading principle, sophisticated Class-D amplification, and ultra-precise DSP control.
Thanks to PMC's expansive research into room acoustics and ergonomics, the twenty Sub is a truly adaptive design and offers a wide-range of placement and connectivity options, depending on room size and applications. Equally at home in large or small rooms, the twenty Sub will deliver precise, dynamic results, regardless of the volume level, the company says.
The cabinet, which is braced throughout by multiple internal baffles offering superior rigidity and ultra-low "cabinet talk", provides the perfect housing for PMC's designed and built drive units and cutting edge electronics. Further reducing coloration and adding extra substance to the cabinet's footprint, an integral high mass, resonance absorbing plinth forms the base. Featuring a convenient aperture for cable management, the plinth also houses the threads for M8 reversible stainless steel spikes.
As with all PMC speaker designs, the twenty Sub utilizes ATL (Advanced Transmission Line) technology. With an effective length of 3m/9.5 feet, the transmission line delivers a smooth, flat response down to 22Hz, enabling the twenty Sub to perfectly integrate into a wide range of applications. The two long-throw 7-inch/170mm custom-designed PMC bass drivers feature ultra-light and ultra-stiff doped-paper cones mounted in a cast magnesium chassis, which deliver unparalleled transient response, the company says.
At the heart of the twenty Sub is an electronics package that is professionally proven and developed from PMC's extensive heritage in the professional audio industry. Consisting of PMC's 400w ultra low distortion Class D audiophile amplification, the module features powerful DSP circuits, filtering and bass management functions. Cconnectivity is in the form of balanced stereo analogue (RCA unbalanced converters are included) and AES/EBU digital inputs. All outputs are configured to be unprocessed or high-pass filtered, with fixed or variable gain.
The input source, analogue input sensitivity, gain trim and overall volume are all adjustable, as are the twenty Sub's low-pass filter slope and frequency, which allows tuning across five pre-determined steps. Additionally, the phase can be adjusted and a single parametric equalizer is provided that is ideal for in-room tuning. The analogue and digital outputs can be high-pass filtered, if required, to feed either active satellite speakers or back to a power amplifier to drive the main pair in a passive 2.1 configuration.
For more information: https://pmc-speakers.com/