Pro-Ject announced new line of turntables.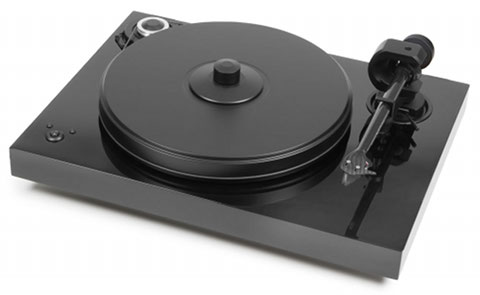 Source: Press Release, Last Accessed: 2015/04/14
Pro-Ject Audio Systems announced the release of a new line of turntables in an attempt to offer outstanding performance from a compact and luxurious form factor. The first model of the series is the 2Xperience SB DC.
According to the press release, while audio electronics are often hidden and controlled by apps, the analogue record player is again in the center of a real HiFi system, presented proudly like high-quality loudspeakers. Pro-Ject's new real wood satin surfaces seamlessly integrate with the latest furniture designs. The 2Xperience SB DC is based on the 2Xperience belt-drive concept, which incorporates over 20 years of turntable design experience. The addition of precision motor control with electronic speed changing and a high end 9cc Evolution carbon fiber tonearm, means playback quality is vastly improved, the company says.
The heavy chassis is made from MDF using a non-resonant construction technique. The turntable platter is built with heavy, non-resonant materials in a precisely balanced sandwich configuration. A vinyl layer acts as the perfect turntable mat. A threaded and light-weight record clamp eliminates unwanted record vibration and rumbling of the main platter bearing. The audio performance of the final product benefits from the resonance-free platter, avoiding the effects of common metal and glass platters.
The 2Xperience SB DC is not only equipped with a high-end tonearm, but comes with a pre-fitted Ortofon 2M Silver MM cartridge which makes use of silver voice coils. An acrylic dust cover is also included. Finishes are available in four satin real wood veneer options (eucalyptus, olive, walnut and palisander) as well as classic high-gloss black.
For more information: http://www.project-audio.com
---