Puro Sound Labs launched hearing-healthy headphones for the entire family to enjoy.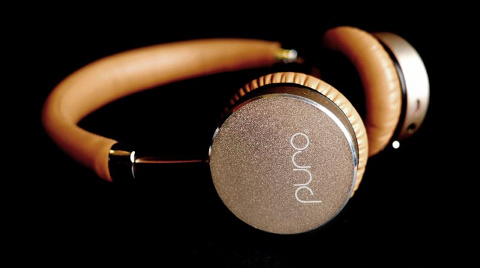 Source: Press Release, Last Accessed: 2014/12/18
The company will provide consumers with premium quality, hearing-healthy, contemporary designed on-ear and over-ear headphone monitors at disruptive prices, including the first ever studio-grade Bluetooth wireless headphones for kids.
The Puro Sound Labs BT2200 are Bluetooth headphones created specifically for kids and designed with the health and safety of a child as a priority. According to the press release, they will be the first ever and only studio-grade Bluetooth headphones on the market made especially for kids with volume limiting ear protection. Volume levels over 85 decibels (dB) have been known to cause hearing loss over time. Their unique headphone design protects children's ears, while delivering studio-grade sound. With hearing health and education in mind, Puro Sound has committed to donating a portion of every sale of all Puro Sound products through 2015 to the Hearing Health Foundation.
"Noise-induced hearing loss is 100% preventable; however prolonged exposure to sounds that are 85 decibels (dB) or above, such as loud music, is often the culprit. By placing an 85 dB volume limit on their headphones, Puro Sound is taking significant strides towards protecting children's hearing against premature hearing loss. We are excited to work together to achieve the same goal of both educating and providing consumers with hearing-friendly solutions," said Claire Schultz, CEO, Hearing Health Foundation.
Puro Sound Labs headphones are designed with a unique frequency response curve called Puro Balanced Response, designed to recreate the natural sound produced in a perfectly tuned listening room.
Great care has gone into the design and materials used in the headphones, the company says. A soft and supple cushioning material and durable lightweight aluminum are used to make the headphones comfortable for young ears and to stand up to everyday use. Their design also attenuates over 82% of ambient noise, eliminating a need for higher volume limits. When combined, Puro's Balanced Response Curve and the headphones' noise attenuation design, kids can enjoy their music with no need to exceed safe playback levels.
Puro Sound has also developed the Puro Sound Equalizer App, an iOS 16-band EQ application that allows headphones to be customized to the listener's sound and genre preferences. A version of the app for Android devices will be available early in 2015.
The "Kid-friendly" Puro Sound Labs BT2200 will be available for $79.99 in white/silver and tan/gold colors through authorized online resellers including amazon.com and purosound.com.
For more information: http://www.purosound.com/
---