Questyle Audio officially launched highly anticipated QP1 and QP1R digital audio players, worldwide.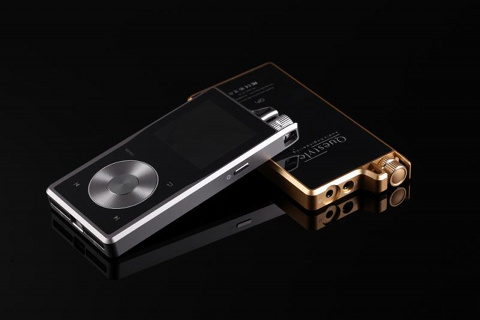 Source: Press Release, Last Accessed: 2015/05/13
Questyle Audio, recently released their new pair of premium digital audio players (DAP). Starting with their first display during the Munich High End Show and followed by their appearance at the Tokyo Headphone Festival and T.H.E. Show in Newport Beach, worldwide headphone enthusiasts and audiophiles will have a chance to experience these versatile audio players for the first time.
"At CanJam SoCal and Axpona, audiophiles were blown away by the sound and build quality of our QP1 and QP1R players," said Bruce Ball, Vice President of Questyle Audio. "We're excited to premiere the production models to audiophiles who have been eagerly waiting to use the players with their state of the art headphones and extensive hi-res musical libraries. Kudos to our engineering team for showcasing our technology capabilities in such a high performance portable package", Bruce added.
Questyle Audio's QP1 ($599) and QP1R ($899) up the ante for portable music servers or DAPs with their patented Current Mode amplification technology incorporated into a built-in high-end headphone amplifier as well as a world class DAC complete with two Micro SD Card storage expansion slots that support up to 128GB each for a potential 256 GB over the already generous internal memory (16GB for the QP1 and 32GB for the QP1R).
Both players are presented in elegant machined aluminum and glass casings, available in champagne gold or space gray. With a simple and intuitive GUI interface together with the analog-like qualities of True DSD, the QP1 and QP1R offer a whole new listening experience for virtually any headphone.
For more information: http://www.questyleaudio.com/
---