New line of 2015 Blu-ray Disc players from Sony, now available.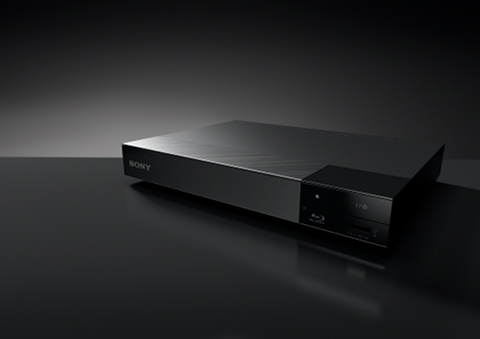 Source: Press Release, Last Accessed: 2015/07/01
Introduced for the first time during this year's CES, the 2015 Sony Blu-ray Disc players – models BDP-S6500, BDP-S5500, BDP-S3500 and BDP-S1500 – are packed with features to enhance the viewing experience, including Miracast, PS Now and enhanced streaming and app capabilities.
According to the press release, users can now access content from over 300 online applications and services including Netflix, YouTube, Hulu Plus, Amazon Instant Video, Video Unlimited, and more. Top of the line models offer screen mirroring, faster Wi-Fi and improved image and sound processing. Stream and play select PlayStation 3 games with PlayStation Now are also available on all new Blu-ray disc player models.
The Quick Start/Quick Load feature lets viewers jump right into their entertainment, while Miracast allows viewers to display photos and video from a compatible Android smartphone or tablet to TV screens by wirelessly connecting through their Blu-ray Disc player. With PS Now, users can stream and play select PlayStation 3 (PS3™) games directly on a TV, without a console, using their Sony Blu-ray Disc player and a Dualshock 4 controller with USB cable.
Thanks to improved Wi-Fi capabilities, the new models, with the exception of the entry-level BDP-S1500 which requires a wired connection, deliver more reliable access to home wireless networks, resulting in boosted Wi-Fi performance, extended range and great-quality video streaming from anywhere in the home.
In the top-of-the-line BDP-S6500, Sony has incorporated IP Content Noise Reduction Pro technology to improve the appearance of low-resolution clips streamed from the web, as well as enhancing video from Blu-ray Discs to 4K Ultra HD resolution. In addition, the BDP-S6500 has a Digital Music Enhancer which combines Sony's proprietary audio technologies to restore those subtle high frequency details that get lost when listening to heavily-compressed digital music files and also restores lost dynamics in low-bit rate audio tracks for a more spacious, natural listening and viewing experience.
For more information: http://www.sony.net/
---