Power to the Music: the new Portable Wireless Loudspeakers from Sony.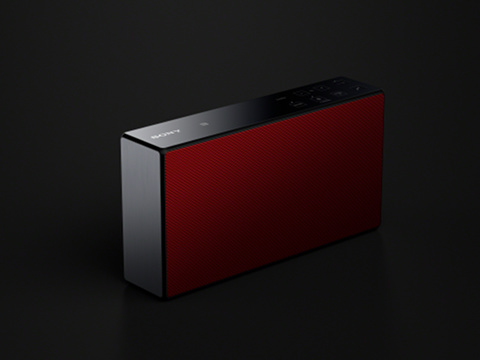 Source: Press Release, Last Accessed: 2015/03/23
Sony's new portable wireless loudspeakers make it easier than ever to conveniently listen to, and share your favorite tracks with great sound quality. In their compact designs, the three new models (SRS-X11/SRS-X33 and SRS-X55) combine powerful sound with Bluetooth/NFC, enabling you to instantly connect your smart device and stream your music. You can even use them as speaker phones, allowing you to conveniently answer calls while enjoying your music.
According to the press release, both the SRS-X33 and SRS-X55 feature Sony's new LDAC audio technology which allows Bluetooth transmissions to carry up to 3-times more data than existing wireless technology (A2DP, SBC, 328kbps, 44.1kHz) giving you higher quality wireless audio to enhance the wireless listening experience for all your music when used with compatible media players.
With its tiny 61mmx61mmx61mm cube-design the SRS-X11 is the smallest loudspeaker in the range. Despite its small body, still packs a punch as it combines the power of 10W with two passive radiators allowing you to enjoy a rich, deep bass. By engaging the Speaker Add function the user can connect two SRS-X11 units together to either create twice the sound power in Double mode, or split the sound signal to enjoy the real stereo sound in Stereo mode.
With its 185x60x59mm the SRS-X33 is 20% smaller than its predecessor, the SRS-X3, while maintaining the unit's outstanding sound quality. According to Sony, its internal rechargeable battery lasts 12 hours (with the Bluetooth turned on), while its total output of 20W 2-channel loudspeaker system and dual passive radiators allow for both deeper bass reproduction and high level listening without distortion.
Last, but (obviously) not least, the SRS-X55 reaches new levels of sound quality for a compact speaker, combined with an incredibly stylish design. Its 2.1 channel system and dual passive radiators manage to deliver a beat dropping output power of 30W, enough to crank up the tunes for a party, the company says. Its rechargeable battery lasts for 10 hours (with the Bluetooth turned on).
The SRS-X11 will be available from April 2015 in 5 different colors (black, white, pink, blue and red) and will come with a supplied silicon strap for easier portability. The SRS-X33 will be available from May 2015 in black, white, red and blue. The SRS-X55 will also be available from May 2015 in black, white and red.
For more information: http://www.sony.net/
---