Steinway Lyngdorf's P200 Processor and SDA-2400 amplifier.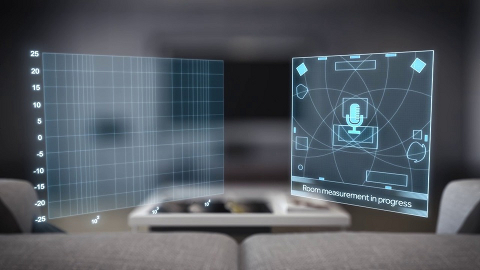 Source: Official Website, Last Accessed: 2015/10/18
During Cedia Expo 2015, Steinway Lyngdorf officially launched the Model P200 surround sound processor and the SDA-2400 power amplifier. According to the information published, both are game changing products, the first offering support of every audio format, including Dolby Atmos and the second being a switch-mode design with both digital and analog inputs.
The Model P200 offers full support of every audio format on the market, including immersive surround sound formats such as Dolby Atmos, DTS:X, and AURO-3D. Capable of creating 20 unique channels, 256 speaker output channels, and RoomPerfect calibration on all channels, the P200 is set to change the landscape for residential home cinema. The processor also delivers 4K and 3D video support, HDCP 2.2, and features advanced HDMI switching capabilities handling up to five separate 4k video streams simultaneously, allowing routing from the HDMI inputs to any output with unique On Screen Display for each stream. It can also show four inputs on one screen (tiling), or split one input to be shown on four screens as one coherent display.
The SDA-2400 amplifier includes both optical and coaxial digital inputs in addition to the traditional balanced and single-ended analog inputs to fit any possible setup. The amplifier can function in a traditional stereo or multichannel setup—but also as a powerful addition to single standing media players and streaming devices with integrated volume control. Using the digital connections, there will be no interference or noise from external sources.
Lyngdorf is the pioneer in digital amplifiers, and the SDA-2400 power amplifier is not your typical Class D digital power amplifier, the company says. It has very low and linear distortion and an impressive signal-to-noise ratio, making it the perfect choice for those seeking the purest sounding high-power amplifier on the market. The output stage uses Pulse Width Modulation with a patented switch speed optimization technology. Together with a fixed switching speed of 390 kHz and minimal feedback control, this ensures low and linear distortion compared to typical Class D amplifiers.
For more information: http://www.lyngdorf.com/
---