Synergistic Research unveiled some new and interesting products.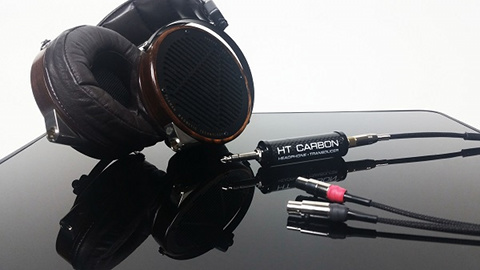 Source: Press Release, Last Accessed: 2015/09/02
The latest Synergistic Research products include the SR Atmosphere headphone cables, the HT Carbon headphone transducer, the new Core UEF cable series, new PHTs and -last but not least- the Galileo LE Digital Cable.
SR Atmosphere is a headphone cable specially made for the Sennheiser HD 800 and Audeze LCD-3 top-class headphones including the custom connectors needed for these products. The cables are available in 2.5m lengths and with the standard 1/4-inch TRS jack to connect to the amplifier.
According to the press release, the new and improved HT Carbon headphone transducer dramatically reduces the noise floor of the headphone-listening system. The new Carbon fiber enclosure and a second generation UEF filter has truly elevated the performance of the HT Carbon, the company says. Other improvements, like modifying the plug, now allows for easy use on headphone amps with recessed headphone-out connections.
Synergistic also announced a new entry level series of non-actively shielded interconnects and speaker cables. The Core UEF Series are designed to fit any budget size and still deliver an amazing Price/Performance ratio. The company also unveiled two new PHTs (Phono Transducers), the Black Widow and the Green Dream with information to "follow very soon".
Finally, Galileo LE digital cable is hand crafted in Synergistic's California factory and features multiple actively shielded geometries with pure silver conductors, air dielectrics and active precious metal EM Cells encased in carbon fiber for resonance control. The cable will be available in both S/PDIF (RCA) and AES/EBU (XLR) terminations with a length of 1m.
For more information: http://www.synergisticresearch.com/
---