Wharfedale Diamonds shine even brighter!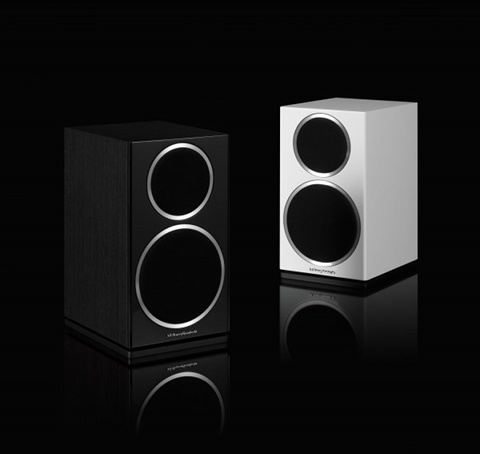 Source: Press Release, Last Accessed: 2015/01/04
For more than 30 years, Wharfedale's famous Diamond speakers have served as the true high-fidelity sound, their exceptional value for money earning dozens of awards around the globe. Now, with the introduction of the all-new Diamond 200 Series, Wharfedale has once again raised the bar for affordable, high-performance loudspeakers.
Replacing the critically acclaimed Diamond 100 Series, Diamond 200 comprises two stand-mount speakers and three floorstanding models, plus a center loudspeaker for home cinema use.
A new cabinet construction, featuring a sandwich of particleboard between MDF and a new lacquered baffle design, has enabled both aesthetic and sonic improvements while the "Slot-Loaded Distributed" bass reflex port improves airflow control and lowers turbulence and hence reduces low-frequency distortion. Improved bass motor system with larger magnets makes the loudspeakers easier to drive and boosts transient acoustic power and upgraded crossover networks further improve the integration between the drive units, the company says.
The Diamond 220 is the direct replacement for the best-selling Diamond 121 from the outgoing Diamond 100 Series, benefiting from all the enhancements described above, yet Wharfedale has managed to shave £30 off the RRP – the Diamond 220 will sell for just £199.95 per pair in the UK market.
The remaining Diamond 200 Series models include the Diamond 210, an ultra-compact speaker for rear/surround duties or stereo applications where space is at a premium (£149.95 per pair), plus three floorstanders – the Diamond 230 (£499.95 per pair), Diamond 240 (£699.95 per pair) and Diamond 250 (£999.95 per pair).
The Diamond 220C home cinema center loudspeaker (£199.95) completes the range. Anyone who wishes to compile a 5.1 or 7.1 surround sound package from the Diamond 200 Series can add an active subwoofer from Wharfedale's PowerCube SPC range, selecting an appropriate model to suit their room.
For more information: http://www.wharfedale.co.uk/
---