Yamaha unveiled the NS-SW1000; A 1,000-watt Subwoofer with a… Twist!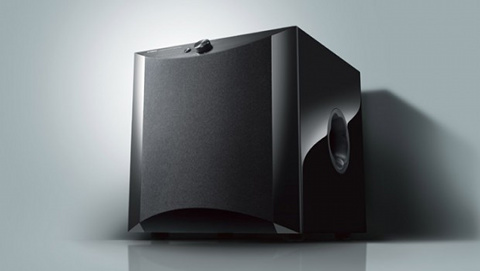 Source: Press Release, Last Accessed: 2015/05/21
Yamaha introduced the flagship NS-SW1000 1,000-watt subwoofer that integrates the company's signature technologies to deliver superior bass to premium home entertainment systems. The new sub integrates company's own Twisted Flare Port to achieve the perfect tuning of the subwoofer enclosure.
"The NS-SW1000 is the latest evolution of the subwoofer, representing our best technologies and structural design elements to deliver uncompromised sonic performance," said Bob Goedken, general manager, AV Division, Yamaha Corporation of America.
The NS-SW1000 features a 3-way mitered construction that ensures extremely tight joints, which enable its entire cabinet to behave and respond as a single unit, allowing for powerful and accurate bass reproduction without noise-causing vibration, the company says. The heavy bass reflex enclosure is constructed of thick, medium-density fiberboard and is supported by cast-iron legs for added stability to guard against distortion at any volume.
The "Advanced Yamaha Active Servo Technology II" featured, dynamically compensates for the negative effects of speaker impedance and this helps maintain superior control of the subwoofer's driver for clean audio reproduction.
The sub uses the latest Yamaha DP200 digital amplifier integrated circuit, which supports a high current MOSFET discrete push-pull design for the output stage. This, along with a triple-wound Litz wire, high capacity output coil and specially designed capacitors allow this subwoofer to reproduce extremely powerful low frequencies.
The NS-SW1000's 12-inch driver incorporates Kevlar fibers in the cone and is able to generate long strokes with superior linearity due to its twin-stacked, large diameter ferrite magnets with double dampers and air vent. An aluminum die-cast frame suppresses unwanted resonance and provides extra strength for optimal performance.
The Yamaha NS-SW1000 will ship in June for an MSRP of $2,499.95.
For more information: http://www.yamaha.com/
---