Acoustic Energy announced the AE1 Classic Limited Edition.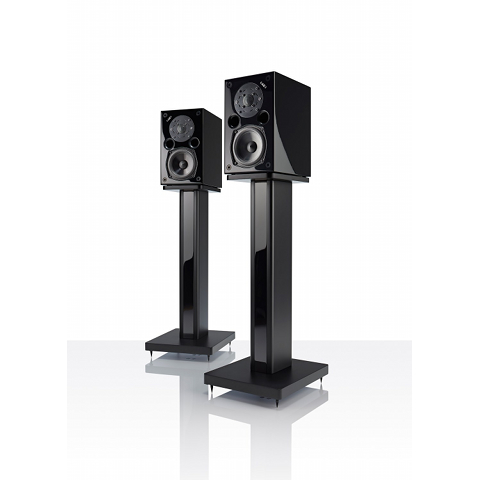 Source: Press Release, Last Accessed: 2016/05/26
In celebration of the final production run of one of the UK's most iconic loudspeakers, Acoustic Energy has announced a limited edition final production run of the award-winning AE1 Classic loudspeaker. Just 100 numbered pairs of the AE1 Classic Limited Edition speakers will be produced for worldwide distribution, turning this Classic into a classic collector's item overnight.
In addition to the luxurious Piano gloss, each unit will be finished with gold or silver plated bolts and feature a matching gold/silver plated Limited Edition plaque with serial and edition numbers on the back of each speaker. Each unit will be tested, tuned and pair matched by AE's senior design engineer and supplied with a signed certificate of performance and authentication.
Famed for its acoustic design based on the original AE1, the AE1 Classic LE will retain the same instantly recognizable twin front ported cabinet, spun aluminum cone and 25mm magnesium alloy dome tweeter and offer the same sweet, detailed and engaging sound. The decision to end the life of this highly renowned audio gem is derived from some of the bespoke parts no longer being made available to AE.
The company offers a registration process at their website for anyone interested to be informed when the AE1 Classic Limited Edition will be available and to find out where to make their purchase. Future owners are encouraged to register their AE1 Classic Limited Edition on the AE website to qualify for a free 5 year guarantee and the opportunity to win tickets to Acoustic Energy's 30th Anniversary party in April 2017.
For more information: http://www.acoustic-energy.co.uk/
---