C1C & C3C: ATC launched New Center-Channel Speakers.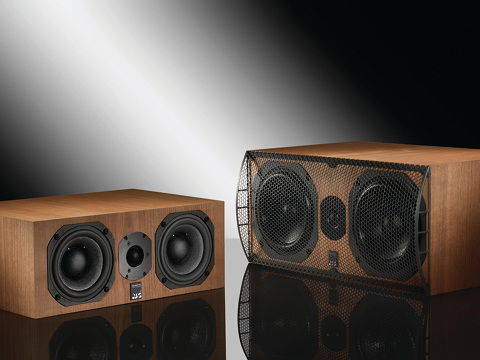 Source: Press Release, Last Accessed: 2016/09/02
ATC has developed two new center channel speakers for multichannel system applications. Available in two sizes and emulating their successful Entry Series SCM7 and SCM11 loudspeaker counterparts, the new C1C and C3C designs will deliver dynamic wide-bandwidth accuracy and outstanding vocal intelligibility at the center of compact 5.1 channel ATC systems for audiophile film and music devotees, the company says.
Matching the monitors, the C1C and C3C driver systems feature ATC's acclaimed SH25-76 dual-suspension tweeter, designed and built in-house according to the brand's rigorous low- compromise regimen for exceptionally low distortion and an extended high frequency response. In each center-channel system the tweeter sits between two mid-bass drivers identical in design to those employed by the corresponding L/R main loudspeaker. The C1C utilizes the highly linear 125mm ATC mid/bass driver of the SCM7, featuring a 45mm soft dome and a huge 3.5kg high-energy magnet system. The new C3C design uses the SCM11's CLD 150mm mid-bass driver. The new C1C and C3C systems feature new crossover networks developed from the SCM7 and SCM11 designs and in common with them exhibit an impedance curve free from low values and extreme phase angles, presenting an easy load for amplifiers of 75 to 300 watts.
According to the press release, two new compact ATC 5.1 channel speaker systems combine the C1C and C3C with the SCM7, SCM11 and ATC C1 sub active subwoofer to support multichannel applications with the brand's signature virtues of neutral fidelity, wide bandwidth and high dynamic range. Deploying identical high performance, low distortion acoustic design throughout, the C1 System comprises four SCM7s, the C1C, and the C1 Sub. The C3 system unites the C3C with matching SCM11s in the front, and for "family friendly" installation, the SCM7s in the surround positions.
Engineered to complement the SCM7 and SCM11 both visually and acoustically, the C1C and C3C employ a high quality cabinet construction, braced for high rigidity and damping. All system components are hand-finished in either real cherry-wood or black ash veneers. Like all ATC products, the new center and 5.1 channel systems are backed by a six- ear warranty.
For more information: http://www.atcloudspeakers.co.uk/
---