Audeze launched its first headphones with fully integrated apple Lightning cable.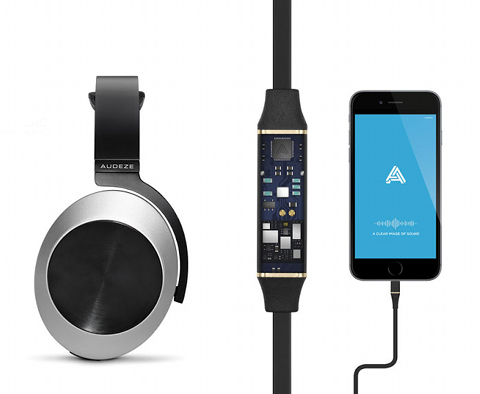 Source: Press Release, Last Accessed: 2015/12/08
The California based headphone manufacturer, announced the release of its new EL-8 Titanium headphones, its first with a fully integrated Apple Lightning cable with a built-in headphone amplifier and high-resolution 24-bit DAC.
According to the press release, the EL-8 Titanium headphones provide users with true high resolution uncompromised audio -not just for music playback, but for voice calls as well. The headphones utilize Audeze's award-winning planar magnetic technology, boasting a driver that is 4x larger than most others, giving dramatic bass response, low distortion, and a clear and open presentation, the company says. Keeping with the acclaimed Audeze aesthetic, the EL-8 Titanium headphones were designed by BMW DesignWorksUSA and feature an aluminum construction for lifelong pride of ownership.
The EL-8 Titanium headphones come with an exclusive Lightning cable that streams a complete 24-bit digital signal through a high quality DSP and DAC to offer better sound quality. The built in microphone can be used for phone calls and Siri voice control. An accompanying Audeze app can be used to apply EQ and sound presets. For non-Apple device compatibility, the headphones also include a standard analog cable.
For more information: http://www.audeze.com/
---