Benchmark goes beyond the legendary DAC1/DAC2, introduces the DAC3.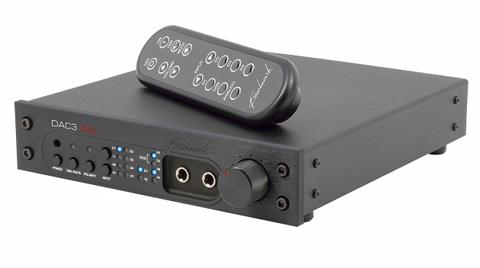 Source: Official Website, Last Accessed: 2016/11/17
The DAC3 is Benchmark's newest 2-channel D/A converter featuring the new ESS Technologies ES9028PRO converter chip. According to the details published, the DAC3 has lower THD and THD+N than Benchmark's DAC2 converter, employs an advanced high-headroom digital filter design, and a high-sample-rate Asynchronous USB Audio interface. All inputs are fully isolated from interface jitter by Benchmark's new UltraLock3 jitter attenuation system. Internal digital processing and conversion is 32-bits, and this processing includes 3.5 dB of headroom above 0 dBFS. This headroom prevents the DSP overloads that commonly occur in other D/A converters, the company says. Four balanced 32-bit D/A converters are summed together to create each balanced analog output. This 4:1 summation provides a 6 dB noise reduction, and gives the DAC3 industry-leading performance.
The DAC3 builds upon Benchmark's highly successful DAC2 product family. The DAC3 maintains the familiar DAC2 form factor and feature set, but adds the higher performance available from the new ES9028PRO D/A converter, offering lower THD+N and pass-band ripple an improved frequency response, faster PLL lock times and faster switching between input signals.
All digital inputs on the DAC3 support native PCM or DSD conversion. From any input, DSD is transported with bit accuracy over DoP 1.1. DSD and PCM are both natively converted to analog. DSD over DoP 1.1 is supported by many media players, and DSD downloads are now available from several sources.
The DAC3 (following the DAC1/DAC2 tradition) is designed to directly drive power amplifiers and speakers, featuring adjustable low-impedance passive attenuators at XLR outputs that can be used to optimize the interface to the power amplifier (or powered monitor). This unique Benchmark feature optimizes the gain staging between the DAC and the power amplifier, therefore, each component is able to operate at its optimum signal level, and the system performance is significantly improved.
For more information: https://benchmarkmedia.com/
---