Burson unveiled the Conductor V2/V2+.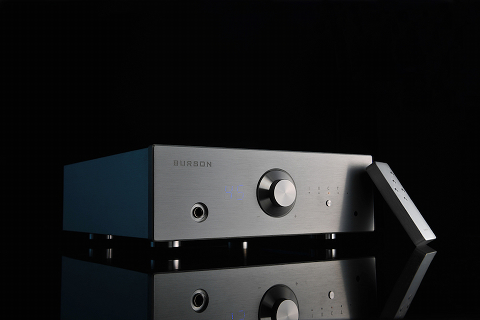 Source: Official website, Last Accessed: 2016/03/02
Burson Audio recently unveiled details about their new Conductor V2, a modular/upgradeable preamplifier/headphone amplifier which is a major update from the Conductor Virtuoso (V1) and, according to Burson, will offer superior sound and more power, setting a new benchmark in the reference class category.
The entire circuitry has been redesigned based on Burson's V5 SS famous operational amplifier and while still a pure Class A design with Field Effect Transistors, fully utilizes the two 70W transformers to output over 8200mW per channel into 16 ohm loads. Thanks to a new high density winding technique, the new power transformers that support the headphone amp and preamp section are able to output twice as much power as the Conductor V1, the company says. For volume control a Texas Instruments' PGA2310 is used (a solution featured in pro audio applications and broadcast studios), offering a dynamic range of 120dB and a 0.0004 THD measurement, allowing for a 0.5dB per step control with no mechanical moving parts.
If someone needs more from his Conductor V2, there are some interesting possibilities. First, a reference class DAC PCB module can be added which allows for Toslink and coaxial inputs that support up to 24bit 192K signals and, second, the user could add the latest XMOS USB module that supports most iOS and Android devices, up to 32bit/364K sampling, 256DSD and DXD. Once all digital options are included, the reference class V2 becomes a V2+.
The DAC module features a Sabre32 DAC chip and, according to the press release, Burson had to completely redesign all the support circuits to take its performance to a new high. The output stage of the DAC has been improved based on the new V5 SS audio op amp. The new DAC design also utilize the DSP Volume control that is built in the Sabre 32 DAC. Such arrangement means when using with any digital inputs, volume control is handled by the Sabre 32 DAC, bypassing the preamp PGA2310 volume control. The Conductor V2 implementation employs triple low jitter clock structure for the highest level of jitter correction.
For more information: http://www.bursonaudio.com/
---