Chord Electronics' TToby power amp for the Hugo TT DAC/headphone amplifier.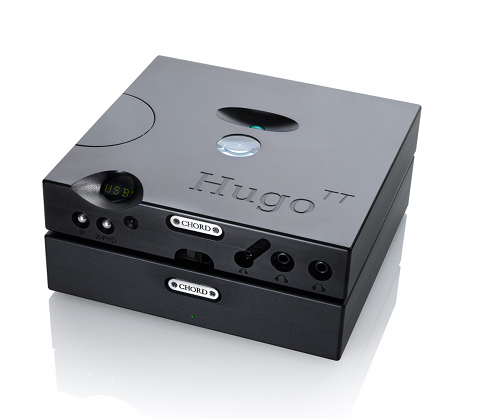 Source: Press Release, Last Accessed: 2016/11/09
The new TToby is a ruggedly designed 100-watt ultra-high-quality stereo power amplifier and has been designed to complement the award-winning Hugo TT DAC/headphone amplifier. According to the press release, TToby sets new standards for small amplifiers and takes full advantage of Chord Electronics' twenty-five-year amplifier design and manufacturing experience across both consumer and professional applications. When combined with the headphone amplifier Hugo TT, the duo provide the perfect hub for today's digitally connected devices, offering both high-quality headphone outputs, plus loudspeaker outputs capable of driving even the largest speakers.
Combined, TToby and Hugo TT, create a compact, space-saving home audio system with Chord's typically no-compromise audiophile-grade sound quality, the company says. The pair can be used as a high quality desktop system, home audio lounge system and for compact spaces where quality is paramount, from boats to bedrooms. First shown at High End, Munich last May, the new TToby is now in full production and is hand-crafted at Chord's riverside factory in Kent.
As with all Chord Electronics' amplifiers, TToby features advanced high-frequency power supplies. It is constructed from a solid aircraft-grade aluminum billet and is precision machined to specification. TToby also features advanced forced-air cooling by means of a sonically closed anechoic miniature multi speed quadruple-fan plenum chamber. The advanced technique provides cooling through the aluminum casework itself, avoiding the need for external sharp heat sinks.
For more information: http://www.chordelectronics.co.uk/
---