Cyrus announced the ONE integrated amplifier, with phono and aptX.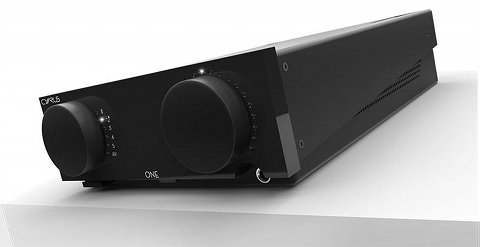 Source: Press Release, Last Accessed: 2016/05/05
Cyrus announced the launch of its new multifaceted high performance amplifier, a device featuring Bluetooth, a phono stage and a high quality headphone amp and will give everyone an opportunity to enjoy this superior British brand at its most affordable price ever.
Traditionally, budget amplification was considered to have "budget sound". The appearance of the original Cyrus 1 in 1984 upset this established norm and revolutionized the audio industry. It demonstrated unequivocally, that an audiophile integrated amplifier was well within the grasp of music lovers without the funds to indulge in exotica and kicked off an entire generation of Cyrus owners, with many still at the heart of music systems today.
Since then Cyrus has engineered some of the world's most advanced Hi-Fi components. The devotion to sonic perfection has made Cyrus one of the industry's most respected brands. So taking the original concept and bringing it bang up to date, the 2016 Cyrus ONE is set to transform the sound of any modern day source and introduce the brand to the latest generation of music lovers.
Featuring Cyrus 3rd generation Class D amplifier giving 2x100W, aptX compatible Bluetooth, high power and high voltage class AB headphone amplifier, MM phono stage, and 4 line level inputs this is a high performance solution that will form the heart of many different lifestyle systems. And because it is made by Cyrus, class leading musical performance is guaranteed, the company says.
Preamplifier output sockets on the rear panel, allow the connection of additional power amplifiers for system upgrades to drive more demanding loudspeakers. This means that Cyrus ONE is not limited by its size or power output for any loudspeaker you may choose.
The striking design incorporates white LEDs to signify the input selected and the volume setting during playback. The intensity of these LEDs can be adjusted to suit the lighting in the local environment. With textured soft feel controls, a highly polished faceplate and carefully chosen paint finishes; the Cyrus ONE will look stunning in any environment.
For more information: http://www.cyrusaudio.com/
---