Zensor AX Series from Dali.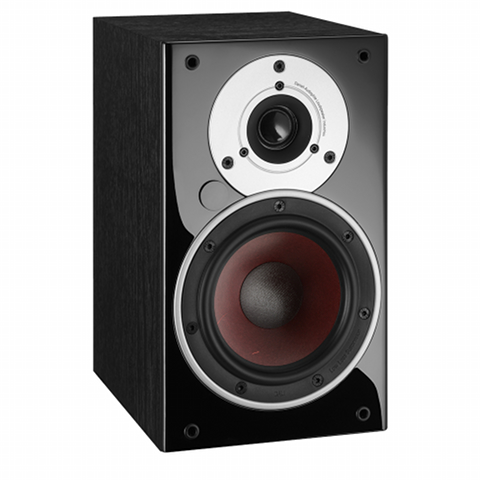 Source: Official website, Last Accessed: 2015/10/08
Dali Zensor AX series set you free from the electronics traditionally associated with a high quality audio experience. Both the stand mount and the floorstanding model come complete with all you need. They require nothing extra, just connect the mains and you are ready to play. The built-in 2x50W all digital amplifier delivers the audio signal to both loudspeakers and is designed to bring out the best from its Zensor host regardless of the signal type. You can use Bluetooth and Apt-X if your device supports it or you can connect an analogue source with a mini-jack or a digital source via a Toslink optical input.
The Zensor 1 AX is based on the technology of the Zensor 1. They share the same passive crossover, which is essential for getting the characteristic Zensor sound quality. The build-in amplifier is integrated in the left loudspeaker, while the right loudspeaker is a passive Zensor 1.
You can place the Zensor 1 AX on a shelf, on a stand, or mount it directly on the wall and start playing music via Bluetooth. Connect your TV via the optical input or any type of traditional audio player via the analogue input. By the same reasoning, the Zensor 5 AX is based on the technology of the Zensor 5.
The Zensor AX series has all of the virtues of a traditional stereo system with none of the down sides, Dali says. Both systems offer HI-FI quality audio without the hassle of bulky electronics and feature wood fiber cones for the mid/woofers and large soft dome tweeters. A subwoofer output is also included.
For more information: http://www.dali-speakers.com/
---