Naim Audio announced new Uniti series.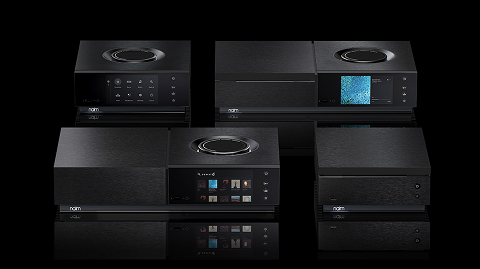 Source: Official website, Last Accessed: 2016/10/12
Naim Audio recently revealed some information about their upcoming new family of all-in-one streaming platform. The new Unity consists of three all-in-one players: the reference audiophile Uniti Nova, the multi-functional CD operating Uniti Star and the compact yet powerful Uniti Atom. The Uniti Core industry reference music server completes the range, allowing the user to store and stream thousands of albums and back up all of his music in one place. With each player working independently (or together), simply one must just add speakers for a complete singe or multiroom system.
Uniti wireless music systems have a full color LCD display with a proximity sensor that wakes up on approach, accompanied by a bidirectional intelligent remote control for complete freedom of movement. Each system is incredibly easy to set up and use. The new incarnation is unique with bit-perfect ripping and music serve technologies, a completely new and state-of-the-art streaming platform, over-the-air updates, beautiful industrial design and breathtaking sound, the company says.
According to the information published, Uniti has been developed with a completely new and extremely powerful streaming platform and, also, feature state-of-the-art 2.5 and 5 gig Wi-Fi, a premium Burr Brown digital-to-analogue processor and Class AB amplification developed from Naim's iconic NAIT integrated amplifier, to deliver signature Naim sound.
Conceived and built from the ground up in Salisbury, England, the Uniti series remains true to Naim's core design principles. The new signature illuminated volume dials, the beautifully engineered brushed aluminum chassis with extruded heatsinks for thermal stability and isolation, and the highly-polished full color LCD displays for the album artwork, are just some of the features which define the design of the series.
The custom Naim app gives effortless control over individual or multiple Uniti products; the user can access all of his music including favorite radio stations, streaming services and playlists, explore artist discographies and biographies, and update his system wirelessly with a single tap.
For more information: https://www.naimaudio.com/
---